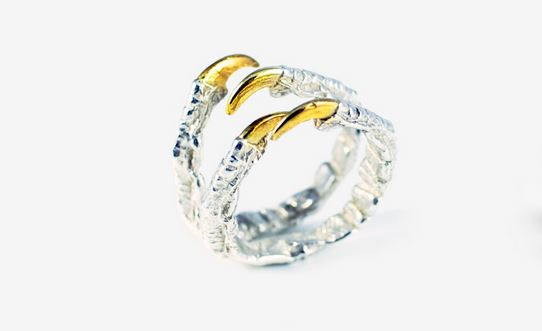 Luke Maninov is an imaging neuroscientist and artist living in Brisbane, Australia. His designs are heavily influenced by natural forms and his continuing work in the fields of biomedical imaging and neuroscience. Through the study of comparative structure in plants and animals his work examines the shared features that define the living and the organic. 
First graduating in neuroscience and psychology he combined a love of photography with microimaging to study cellular activity related to disease response and cancer through digital film – co-authoring several papers and a patent for potential disease treatment in this time. This led into research studying biological rhythms including interhermispheric switching, neural rhythms that vary between individuals and influence perception and consciousness. After taking some time away from research to study design Luke returned to neuroscience. He now manages a neuroscientific microimaging facility where he works alongside researchers studying consciousness, sleep, Alzheimer's disease and Schizophrenia. Here he teaches and develops new methods for imaging neurons and brain tissue along with novel ways of exploring the beautiful images captured using these techniques.
Luke's background and experience in the study of anatomy, physiology, design, photography and jewellery fabrication allow him to translate science and nature into unique sculpture and wearable art.
Since the launch of his first collections, Efflorescence and Symmetria in 2012, he has received an Australian RAW designer award and shown work in Australia and Japan.
Image: 4 Claw Ring with Gold Vermeil
For more information please visit the – Artist Website