DEADLINE

: 12th May, 2016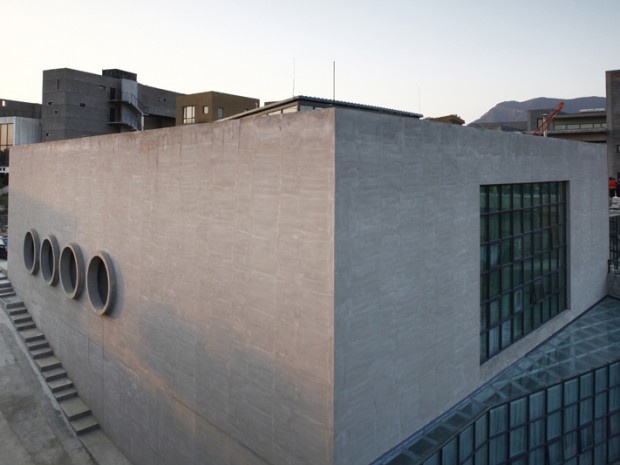 Three early or mid-career artists will embark on a month-long intensive studio program in September 2016 (exact dates to be announced) at the studios of internationally renowned Chinese-Australian artist Shen Shaomin, located in Huairou District on the outskirts of Beijing.
The 4A Beijing Studio Program provides a unique opportunity for artists to research new projects in rich cultural surroundings, build professional networks and observe the changes taking place in one of the most important cities in the Asia region. On their return to Australia the artists will be invited to present their experiences in a public forum and make a proposal for an exhibition at 4A. If successful they will be mentored by 4A in the development of an exhibition in 2017. This is the fourth consecutive year that the program has been running.
The Program covers airfares, accommodation, daily meals, the cost of travel/medical insurance and a small stipend. It will provide an ongoing professional mentorship, cross-cultural exchange and access to 4A's networks in China.
ABOUT SHEN SHAOMIN
Over the last twenty years Chinese-Australian artist Shen Shaomin has forged an important international career with an emphasis on experimental, conceptual and installation works. Based in Beijing, and having spent over a decade in Australia, Shen's work spans a number of mediums and explores individual and collective experiences of humanity and their impacts on our natural and constructed surroundings. Shen Shaomin has previously exhibited with 4A in The Floating Eye, Sydney Pavilion, 9th Shanghai Biennale (2012); and presented the solo exhibition, The Day After Tomorrow (2011). His work has been included in Liverpool Biennial (2006) and the 17th Biennale of Sydney (2010). In China he has exhibited at Today Art Museum, Beijing; Tang Contemporary, Beijing; Platform China, Beijing; Shanghai Zendai MoMA, Shanghai; and Osage Gallery, Hong Kong. Across Europe and North America selected exhibitions include, Groniger Museum, Holland; Urs Meile Gallery, Switzerland; ZKM Museum Karlrusche, Germany; Millennium Park, Chicago and Eli Klein Fine Art, New York.
Please read APPLICATION GUIDELINES below and download a 4A BEIJING STUDIO PROGRAM_APPLICATION FORM_2016 for full details.
For more information please visit the – Website