DEADLINE

: 22nd July, 1:00 - 3:00pm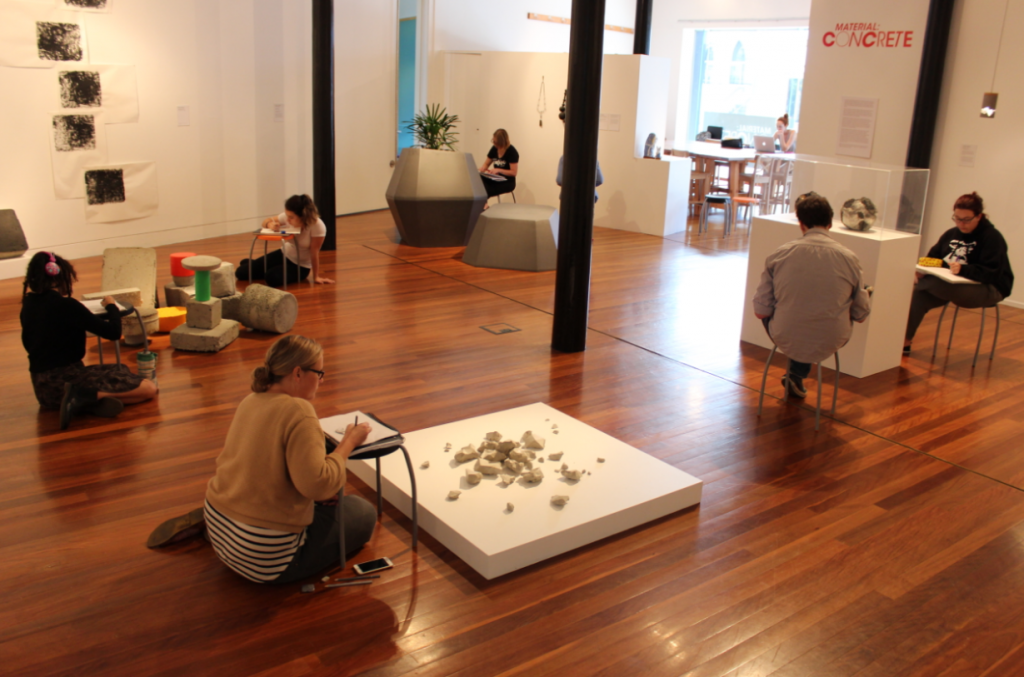 Inspired by Artisan's current exhibitions, Beneath the Surface by Luke Maninov Hammond and Seitanic Beach by Sarah.x.Isabella, this tutored drawing session explores the visual and aesthetic qualities found in the emotionally tactile landscapes of the mind and body.
The tutor will guide participants in the use of mixed media approaches and techniques, focusing on rhythm, pattern, form and space to create real and imagined landscapes.
Drawers of all drawing abilities welcome.
Learn more about Beneath the Surface and Seitanic Beach here.
What you'll get:
+ All materials are provided
+ Tutored drawing session with experienced artist and educator
What to bring:
+ Just yourself!
+ Students are welcome to use their own drawing materials if they have particular materials they want to use
About the tutor
Stephen Newton is an artist educator with an extensive national exhibition profile. A recipient of numerous awards and grants, Stephen has completed large scale public realm sculpture commissions in Victoria, Queensland, New South Wales and Australian Capital Territory. He holds a Bachelor of Arts in Fine Art, Graduate Diploma in Teaching and a Master of Arts in Visual Art. He is currently a PhD candidate with the School of Arts at Australian National University, Canberra and lectures at TAFE Queensland Brisbane in sculpture and visual art.
About Artisan's sketch sessions
Artisan's sketch sessions are a series of tutored drawing sessions that take inspiration from Artisan's exhibition program and exhibiting artists. The program is held once per exhibition and each session will focus on a new theme in response to Artisan's current exhibitions. The aim of this program is to encourage visitors to engage with and respond to craft and design objects and exhibition themes in new and creative ways.
Workshop info
Where: Artisan, 381 Brunswick Street, Fortitude Valley, QLD, 4006
When: 1-3pm, Saturday 22 July
Cost: $30 per person
For more information please visit the – Website