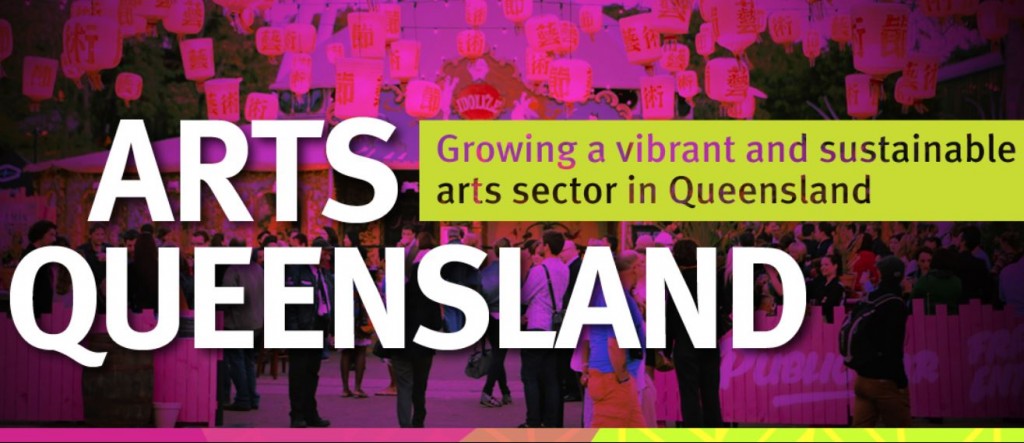 Arts Queensland, part of the Department of the Premier and Cabinet, is dedicated to growing a vibrant and sustainable arts and cultural sector in Queensland.
Queensland Arts Showcase Program (QASP)
Supporting vibrant and accessible arts and cultural experiences for Queensland by individuals, organisations or collectives. QASP replaced the Projects and Programs (PAP) fund in September 2015.
Find out more about QASP
Playing Queensland Fund (PQF)
Supporting the delivery of performing and visual arts projects that are ready to tour and have demonstrated community interest and confirmed demand.
Find out more about PQF
Artists in Residence program
The Artists in Residence (AIR) program 2016-17 provides arts and education funding to kindergartens and schools seeking to increase their engagement with arts and culture through partnerships with artists, arts organisations or arts facilities.
Find out more about Artists in Residence 
Creative Sparks
Partnering with Brisbane City Council to support creative projects that enrich Brisbane's communities and develop the professional practice of local artists and cultural workers.
Find out more about Creative Sparks.
Backing Indigenous Arts (BIA)
Building a stronger, more sustainable and ethical Aboriginal and Torres Strait Islander arts industry in Queensland.
Find out more about BIA.
Visual Arts and Crafts Strategy (VACS)
Partnering with the Australia Council for the Arts to increase the viability and vitality of Australia's contemporary visual arts and craft sector in Queensland.
Find out more about VACS.
Individuals Fund
Supporting individual artists and cultural workers (emerging and established) to participate in transformational professional and career development opportunities.
Find out more about Individuals Fund
To view the available grants and scholarships, please visit the – Website