DEADLINE

: 5th August, 10:30am - 1:30pm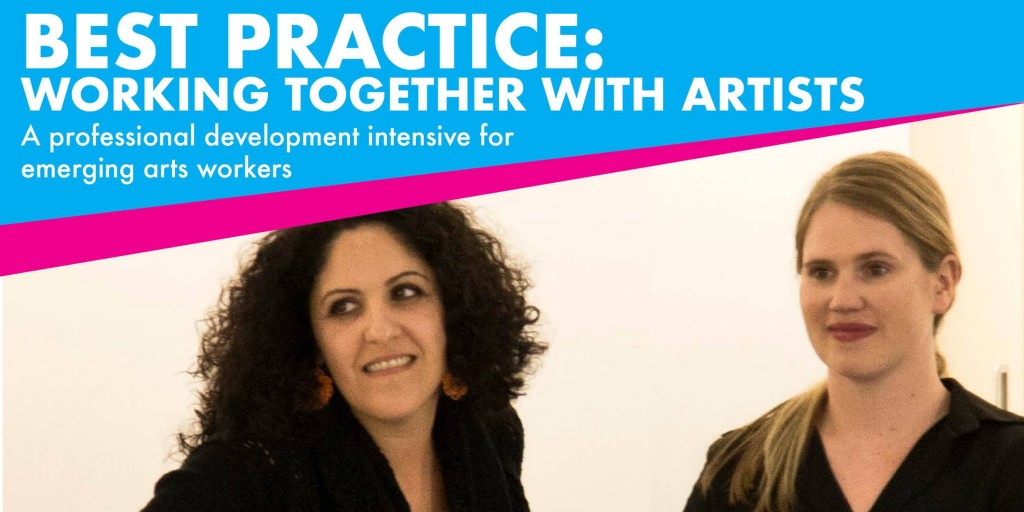 The National Association for the Visual Arts has partnered together with Artisan to present a special, half day professional development intensive for emerging arts workers.
Join a group of industry leaders in a program of discussions to examine best practice standards of working together with artists across a range of topics including;
• Exhibition development
• Exhibition touring management
• Public programming
• Curatorial engagement with artists
• Cultural protocol and working together with Indigenous and Torres Strait Islander artists
Industry professionals include:
• ANDREA HIGGINS, Exhibitions Officer, Museums & Galleries Queensland
• SARAH BARRON, Public Programs Officer, QUT Art Museum
• LISA BRYAN-BROWN, curator and Registrations Assistant, QAGOMA
• BIANCA BEETSON , Artist and Lecturer, Contemporary Indigenous Art, QCA
Discussions facilitated by:
• CLAIRE SOURGNES, CEO, Artisan
This is a free event with limited places available.
To reserve your place in this session, please complete a short application form online at: https://visualarts.net.au/nava-events/2017/best-practice-professional-development/
This program is proudly presented by the National Association for the Visual Arts and Artisan with support from Arts Queensland.
Photography: Tanja Bruckner at NAVA's Reimagining Equality, Blacktown Arts Centre, June 2017.