DEADLINE

: 25th November, 2016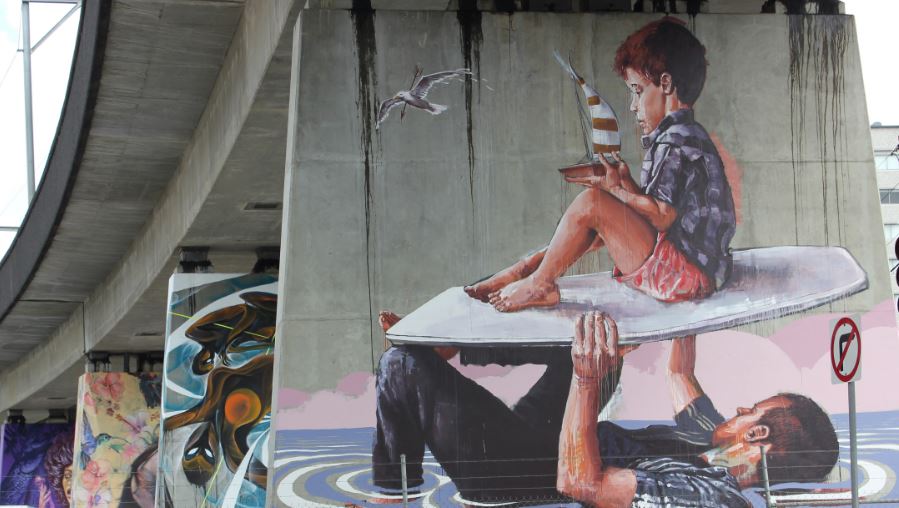 Are you a local street or mural artist interested in joining the growing gallery of large scale murals in Brisbane?
Brisbane City Council will be accepting expressions of interest for Brisbane Canvas's next round of high quality street art mural commissions.
Council's preference is for selected artists to have a demonstrated connection to Brisbane, and be currently studying, a recent graduate or emerging in their profession.
About the expression of interest
Expressions of interest for Brisbane Canvas commissions are now open. Complete the Brisbane Canvas Expression of Interest Registration form. Submissions will close on Friday 25 November 2016.
We are looking for high quality artwork concept designs that address the themes 'Open Hearted' and 'New World City', capturing Brisbane's vibrancy and openness. There are a number of canvas opportunities, and each successful artwork concept design will consider the characteristics of the mural location.
Find out all the details of the project opportunity in the Artist Brief (Word – 13Mb).
Up to three artists will be commissioned through this expression of interest to install their artwork on sites across Brisbane.
Shortlisted artists will be contacted in January 2017, and artworks will be delivered February – April 2017.
Contact the Brisbane Canvas team if you would like a copy of the artist commissioning contract that will be used for successful artists.
For more information please visit the – Website