DEADLINE

: 15th February, 2018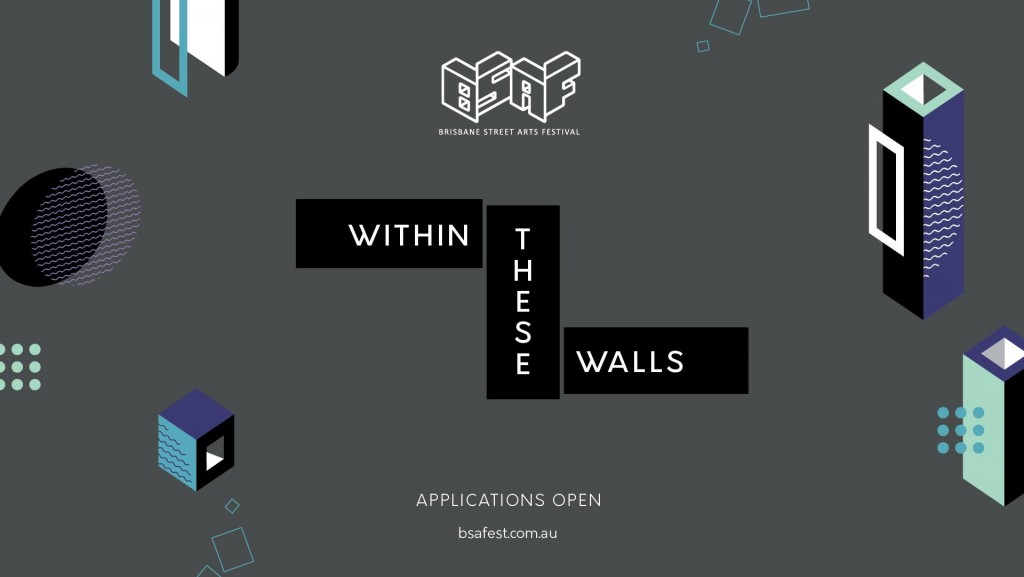 The Brisbane Street Art Festival has, over the last three years, been able to grow and become established as a nationally recognised festival program thanks to the contributions and support of the local, national and international street art community. We will continue to grow, and as such, we'd like to extend our festival beyond the roster of artists that have contributed and applied in the past, and are opening up applications for new artists to get involved and become part of the festival.
'BSAF: Within These Walls' is a group showcase of exhibitable works by local street artists, along with a number of interstate and international artists with connections to the Brisbane Street Art Festival. The exhibition will take place at BRISBANE POWERHOUSE, running from the 11th of April until the 11th of May, with an opening night being held on Thursday, 12th of April. Works involved in the exhibition will be available to purchase directly from artists.
If you haven't been able to experience BSAF in previous years, this exhibition will open your eyes and your mind with the amazing talent that resides both locally and international. There will be paintings, photographs, drawings, sketches, works of all different shapes and sizes, placed throughout the Brisbane Powerhouse building. The show invites the general public to enjoy the works of artists that also produce public artworks, and experience the underlying emotions and conversations that spark from this medium.
You must be able to have any works you'd like showcased sent or dropped off to us between Monday 26th of March and Friday 30th of March. We will not be able to accept works before or after this date. We will provide details of the drop off location once involvement has been confirmed, but it will be within the Fortitude Valley precinct.
If this sounds like something you'd be interested in participating in, please fill out the form below and send it back to us by the 15th of February. Due to programming restrictions, we cannot accept late applications.
APPLICATION FORM:
https://docs.google.com/forms/d/1t1RnIL1CD_6HqbmzKRj_iLIs0Pa-Dtj8dQsOUQAoNKU