DEADLINE

: 5th December, 12:00pm - 2:00pm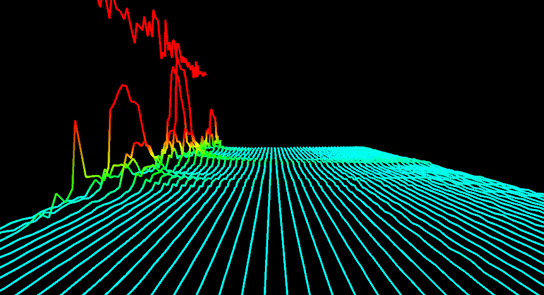 Interested in playing with video projection, analogue synthesisers and sound visualisation? The CAVE is hosting an informal, experimental audio-visual jam session. Come along and play with modular synths, effects boxes, mixers, noise generators and drum sequencers, as well as video processing boxes, oscilloscopes, TVs and projectors. Jammers are welcome to bring along their own sound and video toys. No need to book a place, just come along, plug in and collaborate.
About
The Centre for Audio Visual Experimentation (CAVE) is a space dedicated to exploring techniques and theories of audiovisual production, synthesis and processing. Combining analogue and digital, contemporary and obsolete, hardware and software the CAVE is a playground for collaboration and the production of new works.
The CAVE will be hosting semi-regular workshops and informal jam sessions at The Edge in South Brisbane. Come along and play with pixels and sound, light and photons, oscilloscopes and synthesisers.
For more information, and to check out what really happens in The CAVE, head on over to: The CAVE Facebook page