DEADLINE

: 20th October, 2014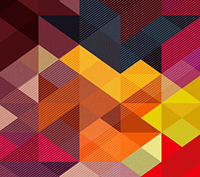 The Creative Sparks Program is a joint initiative of Brisbane City Council and Queensland Government through Arts Queensland.
The grant program aims to:
invest in creative projects within a community context which deliver artistic, cultural, social and economic returns
support artists, artsworkers and producers in the development of new work and extension of their creative practice
foster creative entrepreneurial and commercial approaches and invest in new partnerships between the arts, community and business
Funding round dates
The 2014-15 round is now open for applications. Applications will close at midnight on Monday 20 October 2014.
Successful applicants for the 2014-15 round will receive their approval letter and funding agreement from the Lord Mayor. Unsuccessful applicants will receive details on how to seek feedback in their notification letter. Notification is currently scheduled for Monday 23 February 2015.
Funding
Applications are open for up to $20,000.
Funding categories
There are three funding categories:
Creative projects – for the implementation of quality creative projects in any artform that enrich the creative life of Brisbane. Projects must demonstrate excellence, demand and consider the artistic, cultural, social and/or economic impact of the proposed outcomes.
Development opportunities – for the development of new work and extension of artists', artsworkers' and producers' creative practice. Funding can support:

artistic and concept development and research of arts projects, ideas or project proposals. Applicants must demonstrate the artistic and cultural impact for the proposed activity and the potential to enrich the creative life of Brisbane.
the applicant's participation in structured professional development activities. Applicants must demonstrate how the opportunity will extend their creative practice.

Creative economy – encourages the development of entrepreneurial opportunities, initiatives and partnerships. Funding can support new forms of collaboration, the development of an entrepreneurial creative enterprise or partnerships.
How to apply
Read the grant guidelines prior to preparing your application.