DEADLINE

: 20th July, 2015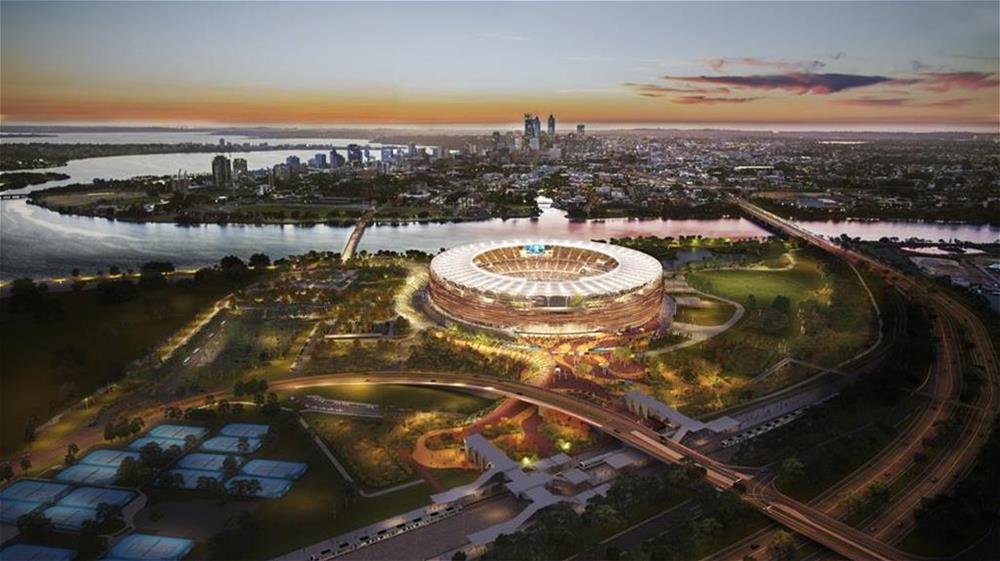 The new Perth Stadium is being developed as a world-class 60,000 seat venue on Perth's spectacular Burswood Peninsula. A year-round destination, emblematic of Western Australia's landscape, culture, history and community, it will be a place for spectacle, play and celebration.
Expressions of Interest (EOI) from artists (or artist teams) within Australia and overseas are being sought to design a permanent Land Art installation within the Sports Precinct surrounding the new Perth Stadium in Western Australia.
The Land Art installation will be commissioned through a process based upon the WA State Government's Percent for Art Scheme and forms part of a collection of public artworks to be commissioned for the new Perth Stadium.
From this EOI call out, a number of artists will be invited to develop Concept Design Proposals.
The Land Art commission, the first of its kind for Perth, looks to create a memorable experience for audiences, and increase their awareness of West Australia's unique landscape and surrounding environmental characteristics.
Artists (or artist teams) are invited to submit an EOI by 5:00pm (WST) Monday July 20 2015.
To receive the Land Art Brief, which explains the EOI requirements, please contact Carolyn Karnovsky  (FORM Art Consultant)
commissions@form.net.au