DEADLINE

: 10th February, 2017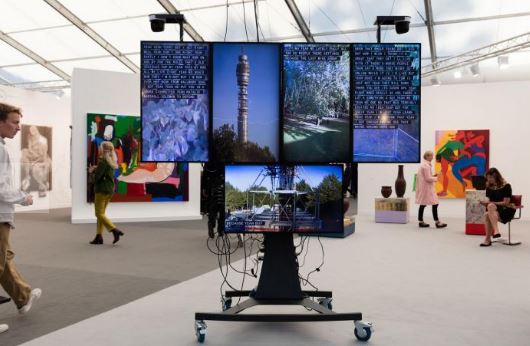 Now welcoming applications, the Frieze Artist Award is an international, open call for an artist 25–40 years of age to realize a major site-specific work at Frieze London. The chosen proposal will be presented as part of Frieze Projects, the fair's celebrated non-profit programme established in 2003 and curated by Raphael Gygax. Frieze Projects and the Frieze Artist Award are supported by the LUMA Foundation.
Proposals should be new, site-specific works, which respond to the dynamics of the London fair. Applicants will be judged on the innovative nature of their idea and its potential for realisation. Produced under the guidance of Curator Raphael Gygax and the Frieze Projects team, the Award will include a budget of up to £20,000 for production, research and development, artist fees and travel expenses.
Proposals will be reviewed by a selection panel including Cory Arcangel(artist), Eva Birkenstock (Director, Kunstverein für die Rheinlande and Westfalen, Düsseldorf), Tom Eccles (Executive Director of the Center for Curatorial Studies, Bard College, New York) and Raphael Gygax (Curator, Frieze Projects & Migros Museum für Gegenwartskunst, Zurich), chaired by Jo Stella-Sawicka (Artistic Director, Frieze fairs). The closing date for applications is 10 February 2017 at 17:00 GMT; and the winner will be announced in the Spring of 2017.
For more information please visit the – Website