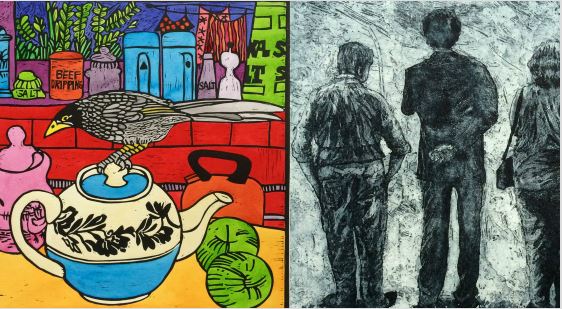 Impress Printmakers Studio and Gallery
An Open Access community Printmaking Studio and Gallery managed by an Artist Collective in a voluntary capacity. It is a not-for-profit Incorporated Cultural Organisation.
At an Impress workshop you will learn new skills or enhance old ones with enthusiastic professional tutors.
Participation in workshops is a great way to meet other members and expand your art practice in a supportive and inclusive environment. Register today and  expand your knowledge & expertise in contemporary printmaking media.
NEXT WORKSHOP: See WORKSHOP PROGRAM
For more information please visit the – Website