DEADLINE

: 29th April, 2017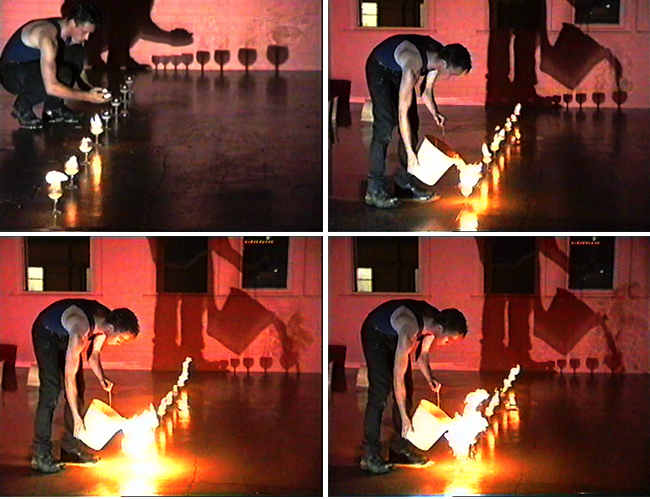 As part of the IMA's ongoing commitment to Queensland experimental visual art practice we will be hosting the fifth biennial Jeremy Hynes Award. Since 2009, the IMA has had the honour of presenting this $10,000 prize to an experimental Queensland artist in the earlier stages of their career. This major direct support of artists is made possible by a bequest made by the family of Jeremy Hynes in his name.
Jeremy Hynes was a key figure in the Brisbane art scene in the 1990s, predominantly known for his experimental performance works. Hynes had numerous exhibitions locally and nationally, and his exhibition Macro-Surveillance was presented at the IMA in 2000.
We are delighted to announce that for the first time ever we are opening up the selection process for submissions. We are accepting applications from experimental Queensland artists in their first ten years of professional practice.
Image: Jeremy Hynes, Milking the Elite (documentation of performance, IMA, 1992). Courtesy of Jeremy Hynes Estate.