DEADLINE

: 24th March, 2017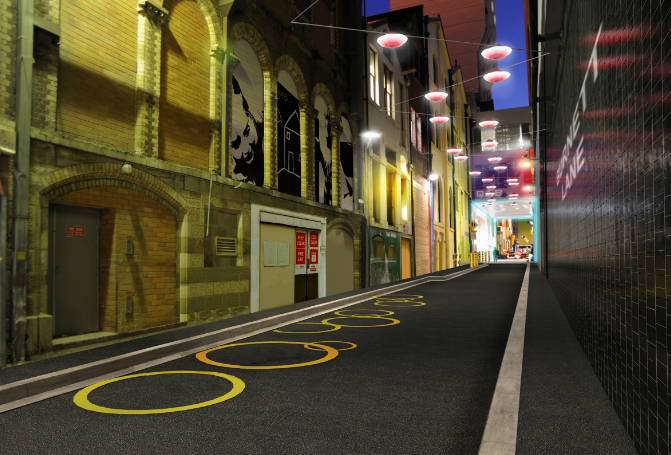 Brisbane City Council's Creative Communities team is seeking Expressions of Interest (EOI) for a creative individual, creative collective or cultural organisation to program and deliver two (2) innovative temporary artistic winter activations between June-July 2017 in the Brisbane CBD.
Laneways is an urban activation that transforms the city's laneways and public places through a program of temporary artistic activations. Laneways provides an opportunity for Brisbane's creative sector to develop and showcase innovative and interactive public place activation in the Brisbane CBD. The program aims to promote Brisbane's distinctive local character and culture to a national and international audience.
Creative concepts, ideas and proposals are encouraged from all art disciplines including, but not limited to: visual artists, curators, performers, collectives, filmmakers, musicians, writers, composers, theatre companies, storytellers, producers, choreographers, architects and designers.
Laneways responds directly to Council's Creative Brisbane Creative Economy strategy through the following objectives:
– Expressive City Promote projects that highlight local creative enterprise, e.g. music, digital start-ups and film to attract new audiences and investment.
– Enthusiastic City Creating collaborative partnerships with artists, businesses, Brisbane residents and visitors.
– Energetic City Connecting with artists and cultural organisations that are at the forefront of innovation and risk taking to produce new works for Brisbane's audiences.
PART ONE – THE SCOPE OF THE WORK
The creative individual, creative collective or cultural organisation will be asked to conceptualise two (2) innovative temporary winter activations that are:
– Temporary activations presented in a public place.
– Site specific.
– Innovative and demonstrate artistic excellence.
– Immersive and encourage audience participation and/or development.
BUDGET (BENEFIT AND VALUE)
A fee of $50,000 will be paid to the successful applicant/s for the production of Laneways Winter Activation. Please note that this budget needs to cover all costs associated with the event including but not exclusive to administration, security and cleaning.
CONTRACT PERIOD
The successful applicant will be contracted April-August 2017.
MARKETING AND COMMUNICATIONS
The successful applicant/s will be required to work with Council's Creative Communications Officer for direction regarding marketing materials.
HOW TO APPLY
Responses to the following four (4) questions, together with relevant attachments, should be emailed to: creative.communities@brisbane.qld.gov.au with Laneways Winter Activation in the subject line by 5pm, Friday 24 March 2017.