DEADLINE

: 18th August, 2017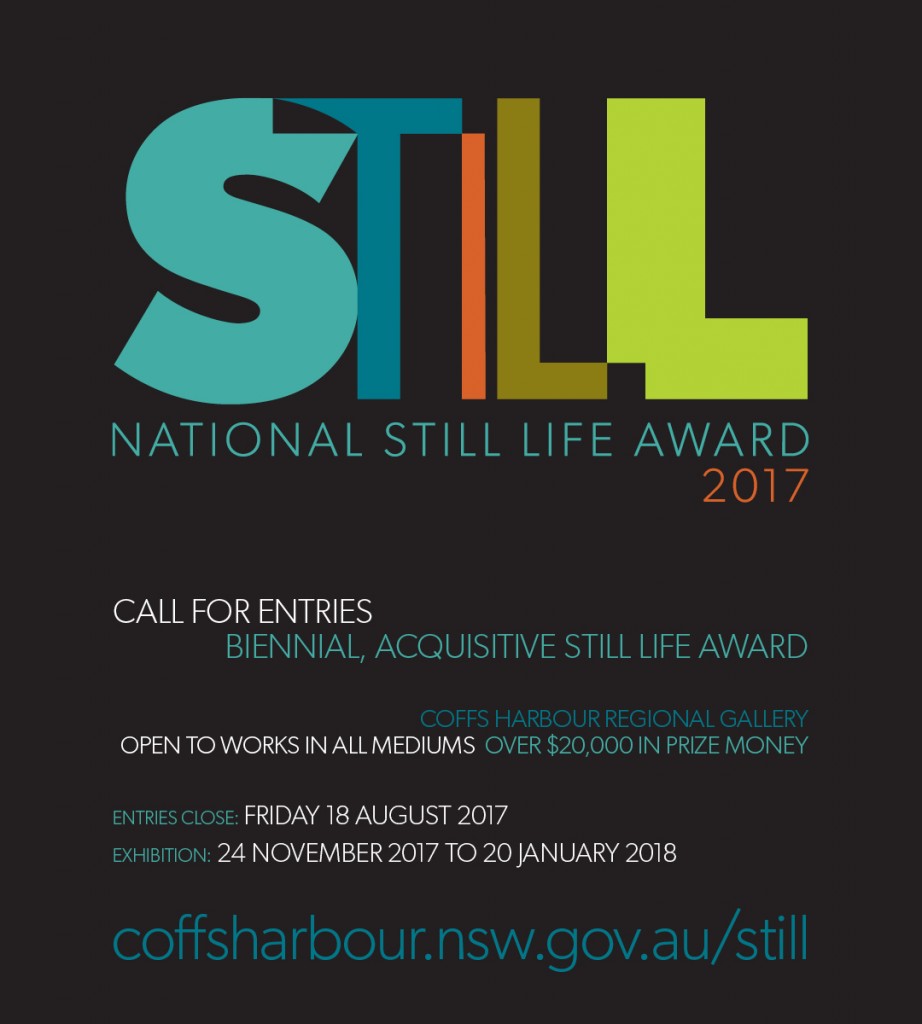 Entries are now being invited to a national art award established by Coffs Harbour Regional Gallery with a total prize pool of $25,000.
'Still: National Still Life Award' is the only art award of its kind in Australia and is expected to attract entries from across Australia from artists at all stages of their careers. It will be a biennial award open to artists working in all mediums.
"This is an exciting new chapter in the Gallery's long association with the genre of still life – and it's all thanks to the amazing generosity of the Coffs Harbour locals who are donating the prize money," said Coffs Harbour Mayor, Councillor Denise Knight. "Still will build on the substantial still life collection the Gallery has already begun with a new emphasis on including all mediums, not just painting.
A still life award exhibition has become a signature event in the cultural calendar of the Coffs Harbour region and has attracted a wide audience ranging from curious community members to avid art lovers.
Still: National Still Life Award will be an acquisitive art prize of $20,000, with a new addition of a People's Choice Award of $5,000.
Still exhibition, which will officially open on Saturday November 25 2017, will be accompanied by an exciting public programme called 'Still: Contemplating Life' which will include artists' talks, workshops and a focus on mindfulness and meditation.
For more information please visit the – Website