DEADLINE

: 6th April, 2018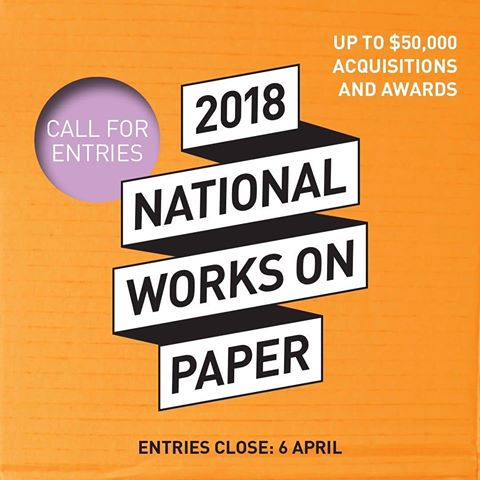 The Mornington Peninsula Regional Gallery's National Works on Paper was established in 1998 and incorporated the former Spring Festival of Drawing and the Prints Acquisitive which began in 1973.
National Works on Paper is one of Australia's most prestigious awards and acquisitive exhibitions. A biennial exhibition, its role is to support and promote contemporary Australian artists working on or with paper.
Recent winners of the National Works on Paper include Daniel O'Shane, Jess Johnson, Laith McGregor, Richard Lewer, Danie Mellor, Gareth Sansom, Paul Boston, Lisa Roet and eX de Medici.
2018 CALL FOR ENTRIES
Up to $50,000 Acquisitions and Awards
Entries open: 25 January
Entries close: 6 April
Exhibition dates: 20 July – 9 September 2018
For more information please visit the website – mprg.mornpen.vic.gov.au
Read the terms and conditions > > ENTER NOW!