DEADLINE

: 22nd November, 2014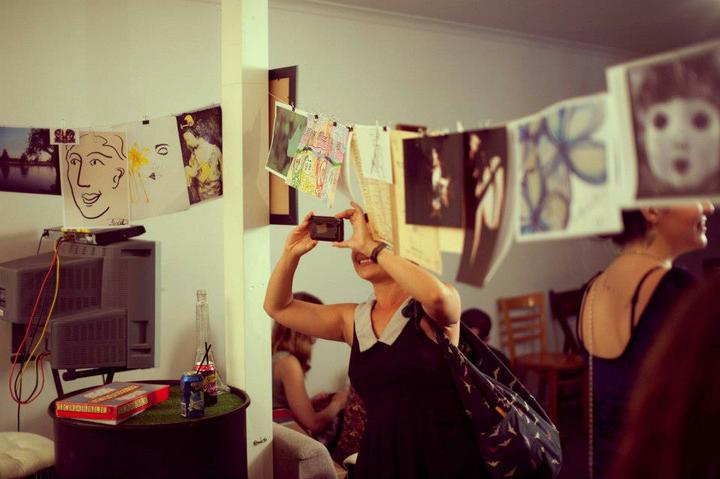 SUBMISSIONS

 

OPEN

 – 

WHO

 

CAN

 

SUBMIT

 ?
Anyone who wishes to be involved is invited to participate, regardless of age, education, profession, gender, or location. Artworks accepted include drawings, photographs, text, pictures, stickers, posters – anything creative and considered that can be rolled and distributed by bicycle. Writers, poets, and lyricists are invited to get involved in the project. You can submit your work to us through post, email or at our drop-off location.
There are no guidelines as to medium or quantity: originals, prints, photos, copies etc. are all acceptable forms of submissions. The only requirement is that the art be flexible enough to be rolled up. If you would like to receive credit, print your name on the back of your piece.
HOW

 

TO

 

GIVE

 

YOUR

 

SUBMISSION
Drop-off Locations
The Edge – Stanley Place, Cultural Centre, Southbank
Jugglers – 103 Brunswick Street, Fortitude Valley, Brisbane
The Block at QUT– QUT Creative Industries Precinct, Room Z3-104, Cnr Kelvin Grove Road and Musk Avenue, Kelvin Grove
Brew – Burnett Ln, Brisbane CBD
Email
For written or digital work, please use the email below and we will colour print your submissions on A4 paper.
papergirlbne@hotmail.com
Post
For those who are outside Brisbane, you can post your work.
Attn: Laura Brinin
QUT Creative Industries Precinct
Z3-108, Cnr Musk Avenue & Kelvin Grove Road
Kelvin Grove
QLD, 4059
PRESENTATION

 

AND

 

DELIVERY
2014 

PAPERGIRL

 

BRISBANE

 

DIRECTORS

 – Alithea Josaphine 

&

 Laura Brinin
Gallery Exhibition
Date: Saturday November 22nd, 2014
Time: 6:30pm – 9:00pm
Location: Brew, Lower Burnett Lane, Brisbane City
After 9pm, all gallery viewers were invited to help take down the exhibition, roll up the work and curate the distribution delivery.
Papergirl Artwork Distribution
Date: Sunday November 23rd, 2014
Time: 12:00pm – 2:00pm
Location: Meeting at Brew, Lower Burnett Lane, Brisbane City
An open invitation is promoted to the Brisbane public to engage in the Papergirl Brisbane delivery.
For more information please visit – www.papergirlbne.com