DEADLINE

: 20th January, 2016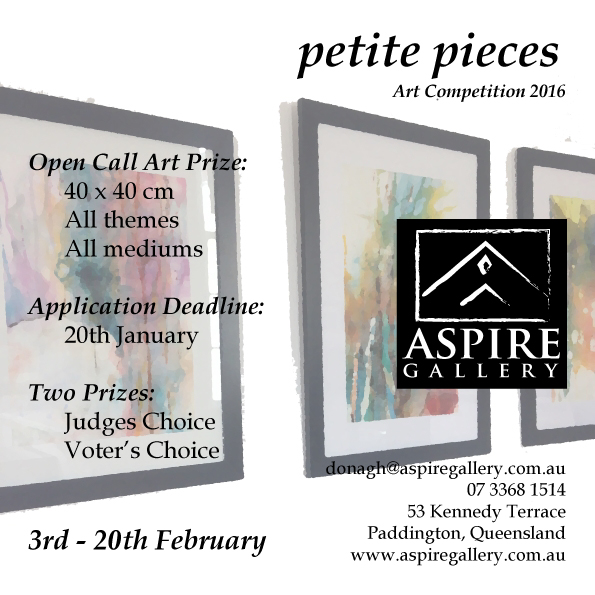 Our 'petite pieces' competition is back for 2016. Last year, our small pieces competition boasted over 180 pieces and 70 different artists. We're hoping next year can be bigger and better!
Our 'petite pieces' competition is the perfect competition for any artists. The only requirement for an entry is that it must be approximately 40cm by 40cm (unless it's 3 dimensional). This means all mediums and all themes are welcome for this competition.
The 2016 competition will be held from the 3rd – 20th February.
The main prizes include – judge's choice (a solo exhibition) and voter's choice (a cash prize).
However, there will be many more prizes from our local ssponsors
Entry is just $20 per piece and $5 from every entry will go towards the cash prize.
You are also free to enter as many pieces as you like.
If you are interested in applying, please email donagh@aspiregallery.com.au for an application form.
All applications must be returned to us, physically or electronically, by 20th January (midnight).
If you have any questions, don't hestitate to contact us.