DEADLINE

: 15th January, 2016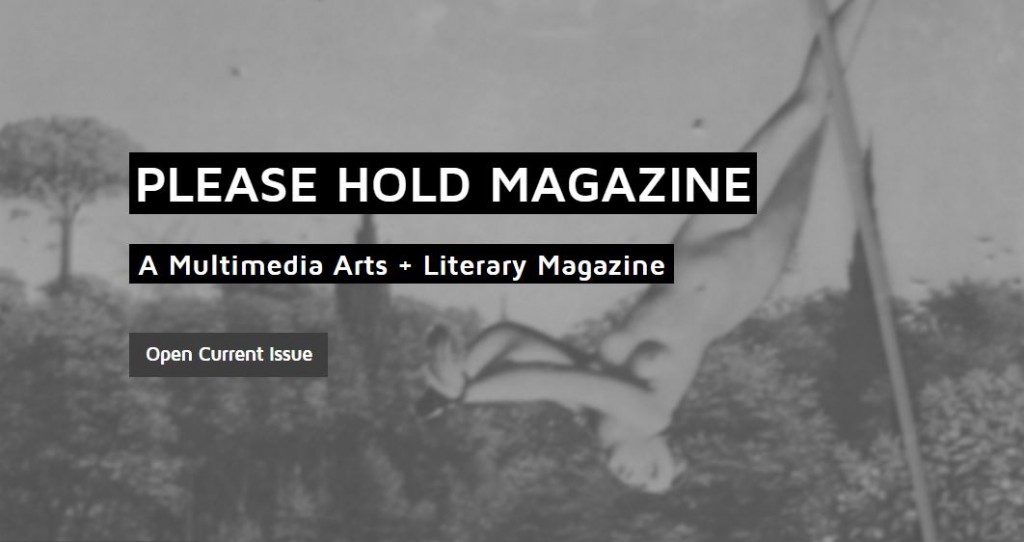 Please Hold Magazine: "Over and Over"
is now accepting submissions for its Spring 2016 issue: "Over and Over."
"Over and Over" may refer to a number of subjects: obsession, anxiety, repetition, patterns, habits, reworking, and so on. When is the notion healthy and when it is destructive? When is it comfortable and when is it harmful? How might systematic behavior lead to breakdowns? We are interested in a variety of interpretations on this theme. Submissions are due by Friday, January 15, 2016 at 12:00 noon CST.
​
Terms to consider: rhythm, anxiety, obsession, repetition, habit, assembly line, pattern, system, daily, multitude, renew, try again, failure, perfection, loop, endless, edit.
Please Hold Magazine is a St. Louis based online multimedia arts and literary magazine with an emphasis on publishing new and unconventional media. This includes but is not limited to video, performance art, interactive art/writing, animated GIFs, experimental music, flash fiction, poetry, photography, puzzles, games, comics, quizzes, podcasts, and printable content.
To read more about this project, visit – http://www.pleaseholdmagazine.com/about.html or explore our current issue at –http://www.pleaseholdmagazine.com/current-issue.html
For more information please visit the – Website