DEADLINE

: 5th July, 2015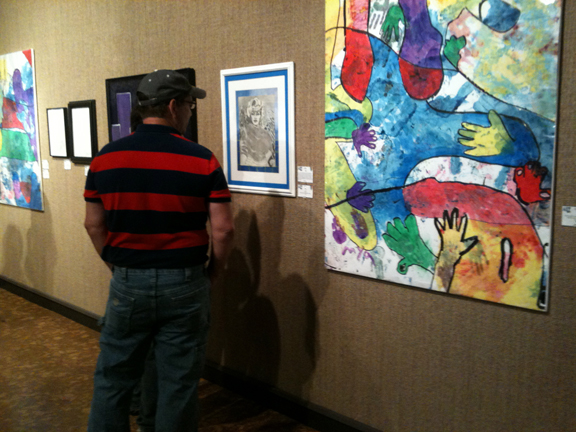 Position Summary: AFTM is currently seeking a person experienced in Event Management to assist with our Brisbane Festival Exhibition.
Wesley Mission Brisbane (WMB) is a large and dynamic organisation with more than 50 locations throughout South East Queensland supporting 100,000 Queenslanders every year.  We are an activity of the Uniting Church in Australia and have proudly provided aged care and community services for over 100 years.  Through our compassion and commitment to justice and social inclusion we strive to empower those people we work with.  Our aged care services include residential and independent housing; and community care in the home.  Our community service programs include emergency relief, disability and employment programs, and support for disengaged youth, youth-at-risk and young parents, family day care schemes and childcare centres.  To learn more about our dynamic organisation, please see www.wmb.org.au.
WMB's Art for The Margins (AFTM) is a community art program providing disadvantaged artists with art mentoring, practical art classes and the opportunity to exhibit their works in prominent public showcases.  AFTM's currently has an exciting opportunity for an experienced Production Assistant to join their team on a casual basis for the upcoming Brisbane Festival.  In this role you be tasked with providing project support for the AFTM's Brisbane Festival Exhibition and Program, 2015.  As the successful applicant, you will have solid experience in project and event management within the arts or community cultural projects.  Your keen organisational abilities, initiative, attention to detail, and effective time management skills will enable you to hit the ground running and thrive in our fast paced program.
Key Responsibilities Include:
Provide support in the planning, organising and delivery of AFTM's Brisbane Festival exhibition and program as directed by the AFTM Manager.
Assist with the coordination of the AFTM's Brisbane Festival exhibition program in liaison with the AFTM Manager, AFTM Project Officer and a team of volunteers and interns.
Assist with drafting and designing materials including reports, plans, proposals, flyers, correspondence and marketing material using the Microsoft Office and Adobe Creative Suite as directed.
Assist with related project work as requested by the AFTM Manager.
Comply with workplace health and safety requirements and promote continuous quality improvement processes.
Applications addressing the selection criteria (contained within the attached position description) are to be submitted online atwww.wmb.org.au by 4pm Sunday, 5th July 2015.
Wesley Mission Brisbane's Vision is a compassionate, just and inclusive society.  We are committed to EEO, OH&S, Ethical Practices and the principles of Cultural Diversity.  We are a preferred employer for older workers.  Successful applicants are expected to abide by the WMB Code of Conduct.  Relevant criminal record checks will be undertaken on recommended applicant.  To view our Privacy Policy, please click here.