DEADLINE

: 15th March, 2017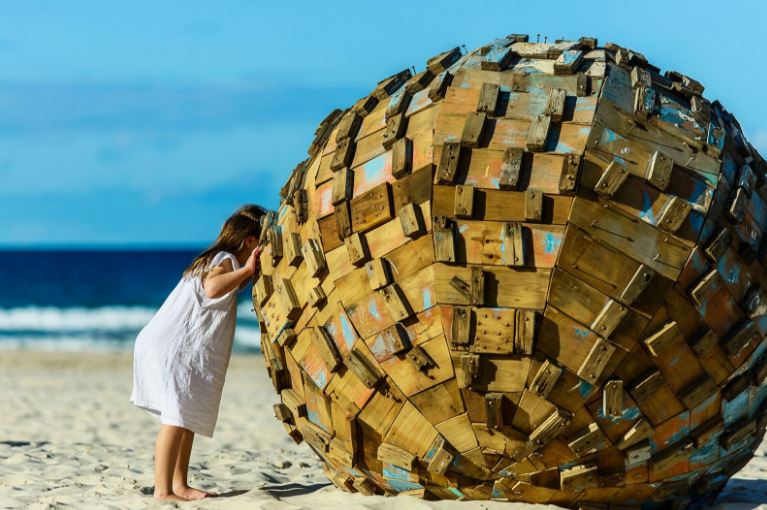 One of Australia's most prestigious sculpture exhibitions is calling on local and international artists working across all mediums to submit proposals to exhibit at the 15th annual SWELL Sculpture Festival.
Held on the iconic shores of Currumbin Beach from September 8 to 17, SWELL has evolved into Queensland's largest outdoor sculpture exhibition, with 275,000 visitors last year enjoying the beach culture and artistic spirit that has become a key part of the city's cultural identity.
Showcasing a diverse collection of thought-provoking works by up to 50 artists, those chosen to exhibit will each receive a $500 subsidy and installation support, as they vie for awards worth more than $25,000.
With entries closing on Wednesday, March 15, SWELL Sculpture Festival's director and curator Natasha Edwards said the exhibition provides artists with the opportunity to spread their wings creatively and professionally.
"SWELL attracts emerging, mid-career and well established sculptors creating installations ranging from traditional to contemporary and monumental to miniscule," Ms Edwards said.
"This diversity creates a brilliant blend of creativity, experience and knowledge, and presents an invaluable opportunity for SWELL entrants to network, learn and grow.
"Artists experience the thrill of seeing their work connect with the public at a spectacular and iconic venue, while also having the opportunity of selling their work."
Submissions can comprise of completed works, works in progress or concepts, with each encouraged to be of large scale or have a substantial footprint, be site specific, invite dialogue around place making, instigate creative conversations around craftsmanship, or highlight social, environmental or contemporary issues.
SWELL welcomes the opportunity to work with artists who would like to explore the liminal boundary of the coastal landscape and those who are keen to break new ground in sculpture presentation.
In 2016, Brisbane artist Alicia Lane's metal work Rainforest Remnants won SWELL's major $15,000 cash award, sponsored by City of Gold Coast.
The jewellery and small sculpture specialist described her experience at SWELL 2016 as "challenging, momentous and amazing".
"It was challenging to scale my work up – I worked right up until installation and it was my first time putting my work into the public context," Ms Lane said.
"My work felt small and quiet next to some of the other entries, so I was blown away when I won the major prize.
"It was encouraging that people understood and communicated with my work – that was very important to me."
Ms Lane sold the sculpture just one week after SWELL and has subsequently been commissioned to create other pieces.
As well as the major $15,000 SWELL Sculpture Award sponsored by the City of Gold Coast, additional awards include the popular $3,000 People's Choice Award, $3,000 Kids' Choice Award, $3,000 Environment Awareness Awards, $1,500 Emerging Artist Award and $1,000 Artist Peer Award.
New to the curatorial panel in 2017 is director of CREATIVEMOVE and Onespace Gallery John Stafford, who'll be joining Natasha Edwards, fellow SWELL director Ruth Della and Gold Coast City Art Gallery director Tracy Cooper-Lavery.
Mr Stafford said SWELL presented "great art in the great outdoors" and was an important yet rare platform for artists.
"SWELL provides us with the opportunity to showcase not only new work, but experimental work and installation practice," he said.
"Artists can 'try their work out' in the public domain and get invaluable feedback from an enormous audience over the 10-day period.
"It's an opportunity that artists don't often get."
In addition to the awards, SWELL offers artists unparalleled opportunities such as an increased media profile, the chance to establish new industry contacts, professional development, and the potential to sell or commission works.
Aside from being an important cultural event, SWELL has grown to become a significant economic driver for the Gold Coast, attracting around 275,000 visitors and generating an estimated $6.5 million.
SWELL also offers an exciting array of activities including artist talks, kids' workshops, and public programs to complement the unique open-air gallery atmosphere.
Set between two iconic headlands at Currumbin Beach, SWELL's vast coastal landscape encourages entries of large art forms, artworks that have a substantial footprint, ephemeral or site-specific works.
For more information please visit the – Website