DEADLINE

: 6th March, 2015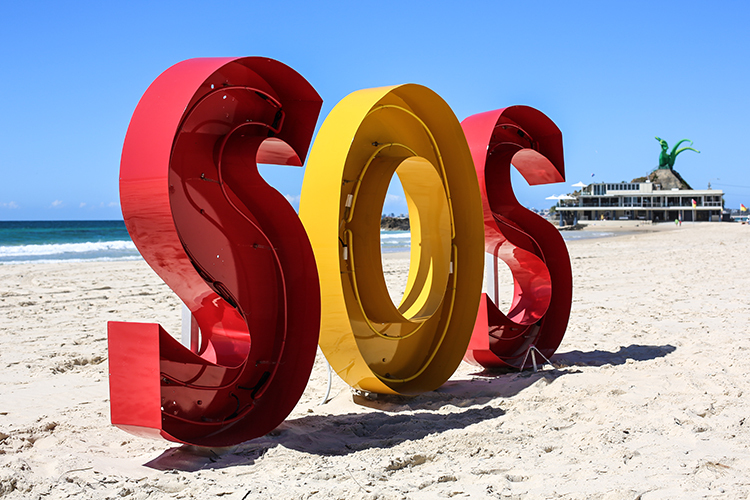 2015 ENTRIES OPEN

::  $15,000 SWELL SCULPTURE AWARD sponsored by City of Gold Coast
Artists are invited to submit entries for the 13th annual Swell Sculpture Festival at Currumbin Beach, Queensland 11 – 20 September 2015.
Exhibiting up to 55 sculptures, Swell Sculpture Festival supports full freedom of expression for all forms of sculpture and encourage submissions with entry open to all artists nationally and internationally, working in any medium.
Swell Sculpture Festival provides artists with the opportunity to exhibit in a highly regarded exhibition set within a visually stimulating, expansive coastal landscape. The free to the public exhibition attracts visitation of around 250,000 over 10 days.
We were pleased to announce the top award as the $15,000 Swell Sculpture Award (non-acquisitive)sponsored by The City of Gold Coast. The existing $3,000 Currumbin Beach Vikings SLSC People's Choice Award, $3,000 Kids' Choice Award, $2,000 Max Fabre Foundation Environmental Awareness Award, $1,500 Jennie Neumann OAM Emerging Artist Award amongst other award will continue.
HIGHLIGHTS INCLUDE:
Awards total $27,000 including $15,000 Swell Sculpture Award
An audience of 250,000 visitors
Coastal expanse to exhibit works with site specific opportunities
National media exposure
Sculpture lighting potential
Swell Smalls Gallery – an exhibition of smaller works
Artist talks
Twilight walks
Networking
Kids' workshops
All sculptures are for sale
Complimentary festivities during the 10 days
Image: Michael Blasek SOS (Save Our Surfers) Photography Lexi Smith
For more information please visit the – Website