DEADLINE

: 22nd May, 2015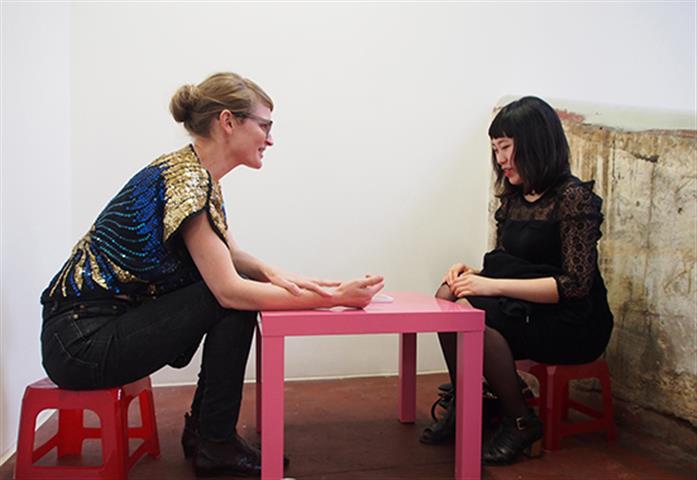 the churchie national emerging art prize offers an inspiring glimpse into the future of the Australian contemporary art scene. It provides a forum for artists to compete for highly visible recognition and does not restrict entries by category. All mediums are welcome, including painting, works on paper (drawing, editions, artist books), photography, new media and sculpture. Finalists from all Australian states and territories are selected as finalists for the exhibition in a professional public gallery space, with the overall winner rewarded with a $15,000 non-acquisitive cash prize sponsored by Brand+Slater.
This exhibition and the interest it generates has provided tangible and indirect boosts for many talented artists around Australia. Many artists have been selected directly from the project for representation by leading art dealers around the country, some have been invited into new curated projects in public galleries and museums, and many works have sold with benefits flowing direct to artists. Media interest has resulted in an abundance of coverage for individual artists, raising profiles and generating many column centimetres devoted to discussion of their practice.
Artists look at selection in 'the churchie' as a stepping stone for the validation it gives them to apply for 'Emerging Artist' residencies, grants and philanthropic support. 'the churchie' finalists have taken opportunities from leads generated by being involved, to win prestigious competitive support from, for example, The Churchill Fellowship (to study overseas), Arts Queensland (and other State equivalent entities), and from The Australia Council for the Arts. A previous winner of 'the churchie' subsequently won an Australia Council Residency in Paris, whilst others have been given individual support with Art Start grants and Professional Development support. A recent winner has just had works enter major public collecting institutions such as The Museum of Contemporary Art, Sydney.
This important cultural and community event has been held annually since 1987. A retrospective exhibition '20/20' was held at the Museum of Brisbane in 2007, and in 2010 the churchie national emerging art prize partnered with Griffith University Art Gallery at Queensland College of Art, South Bank, one of Australia's premier cultural precincts. It continues to grow in profile and significance, making waves for those new at art, and giving a push along at a crucial moment in the career path of new Australian artists.
Image: 2014 Winner: Caitlin Franzmann Magical Thinking, cards (A5 colour prints of original collages), card table and two stools.
For more information please visit the – Website