DEADLINE

: 20th January, 2015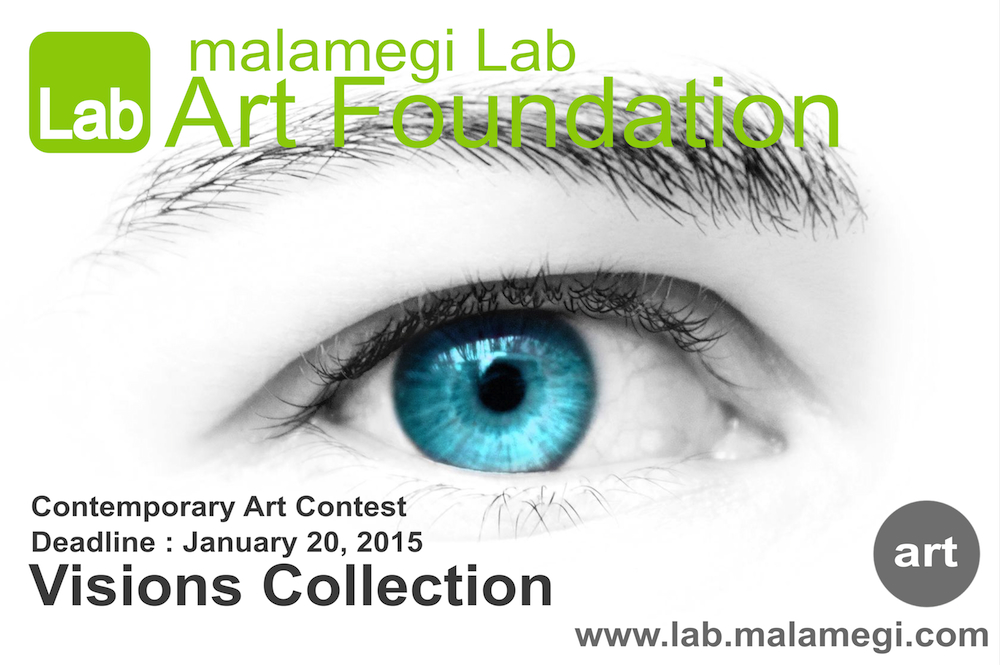 "VISION COLLECTION" aims to be a selection of high-quality artworks with a contemporary visual impact. The contest is addressed to professional and amateur artists, graphic designers, painters, photographers, sculptors, etc… from all over the world. 
The competition's aim is to promote the enrolled artist, giving them chance to join the international market of contemporary art.
This aim will be pursued by taking advantage of the opportunities that the contest offers:
– acquisition of the artworks submitted by the 3 winning artists.
– accessioning of the acquired artworks into the collection of the Malamegi Lab – Art Foundation.
– travelling exhibit of the artworks, mainly for private collectors and buyers that Malamegi has drawn in these years, with the aim of advertising the artists' work.
– promotion and popularisation of the collection's artworks through advertising campaigns yearly organized by the foundation (press releases, catalogues, newsletter, etc. )
The artworks of the 3 winning artists will be bought by the foundation to the price specified by the artists themselves at the time of registration. The payment will be made by bank transfer (or any other method agreed with the winner) in the following 30 days from the contest deadline.
For more information please visit the – Website