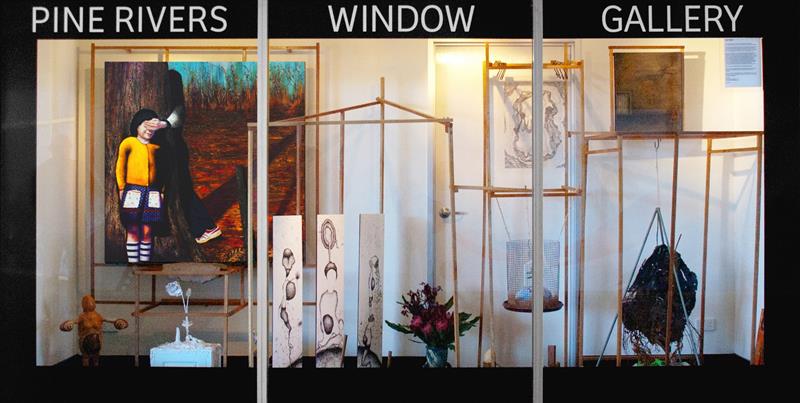 Artists, arts organisations and community cultural groups are invited to submit an 'Expression of Interest' to present an exhibition of art, sculpture, installation work, photography, 3D works, ceramics, sculpture, cultural heritage, fabric and textile art, video/multi media film and products from community cultural projects at the Window Gallery in the Pine Rivers Art Gallery for 2017.
Useful information to note:
Applications can be submitted throughout the year.
The window space is generally booked out 12 months ahead.
There a 12 spaces available every year
All EOI's will be considered on the quality of work submitted, concept, suitability and appropriateness. The Pine Rivers Art Gallery exhibition program will be taken into consideration in the Expression of Interest evaluation process.
No fee to the artist/s for use of the Window Gallery
Artists to provide all label information one month before the exhibition opening.
Pine Rivers Art Gallery will promote each exhibition in conjunction with the overall exhibition program.
Pine Rivers Art Gallery will provide professional support in the installation and exhibition design.
For further information and application forms please see: https://www.moretonbay.qld.gov.au/subsite.aspx?id=97883