DEADLINE

: 7th July, 2017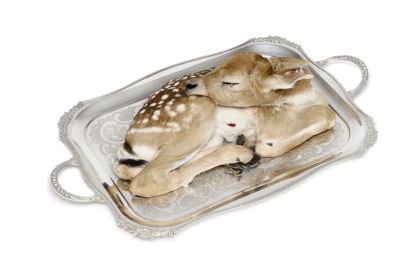 Established in 2001, the Woollahra Small Sculpture Prize attracts strong support from artists, collectors and critics and is the first national acquisitive prize for an original, freestanding sculpture of up to 80cm in any dimension.
Over 500 entries from Australian and international artists are received annually and approximately 45 finalists' works are exhibited at the historic Woollahra Council Chambers in Double Bay, Sydney, Australia.
Prizes totalling AUD $24,000 include:
The Woollahra Small Sculpture Prize – an acquisitive award of $20,000 (Woollahra Council will keep the winning work)
The Special Commendation – a non-acquisitive award of $2,000
The Mayor's Award – a non-acquisitive award of $1,000
The Viewers' Choice – a non-acquisitive award of $1,000
Entries open: Saturday 1 April 2017
Entries close: Friday 7 July 2017
Announcement of finalists: August 2017
Launch of Woollahra Small Sculpture Prize exhibition: Friday 13 October 2017
Exhibition dates: Saturday 14 October to Sunday 5 November 2017
For more information please visit the – Website
Image: Julia deVille, Sorrow. stillborn deer, glass, antique platter, rubies 0.35ct, enamel paint. 56 x 35 x 15 cm. Winner of the 2013 Woollahra Small Sculpture Prize and Viewers' Choice Award.