DEADLINE

: 7th August, 6:00pm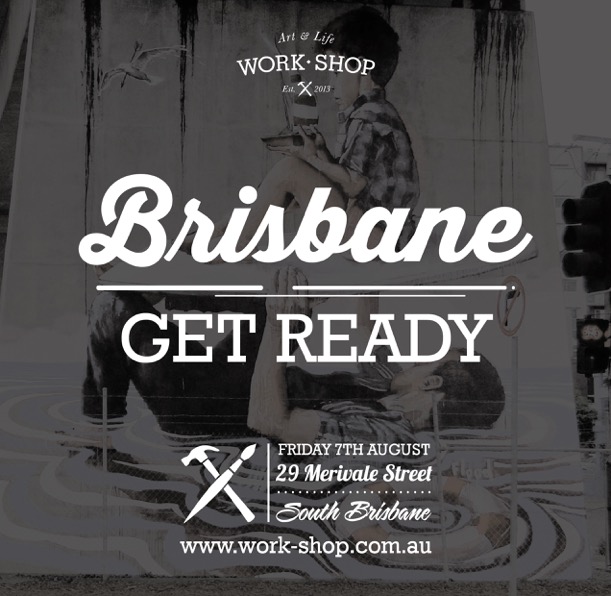 Home of Australia's most unique creative community classes – Work-Shop – has expanded its creative crusade to Brisbane and is throwing a huge party on Friday 7 August to celebrate.
Join us at the new Work-Shop Brisbane digs, The Autumn Co. at 29 Merivale Street South Brisbane. The fun starts from 6pm.
The launch will feature Work-Shop demos, mini makers markets, karaoke, social lubricants by Stone & Wood and Sailor Jerry plus much more, so grab a friend and get prepared to unleash your inner awesome.
For those of you who don't know, Work-Shop offers fun, affordable and ridiculously diverse short courses in arts, crafts and life skills. Classes range from street art and tattoo illustration to ukulele, herb growing, cocktail mixology and everything else you can possibly dream of.
After the launch, Work-Shop will unroll a range of weekly classes led by some of Brisbane's (and Australia's) brightest creative minds.
Work-Shop was founded in Sydney in June 2013, and is the brain-child of Chester Garcia and Matt Branagan. Since then, the team at Work-Shop have intertwined themselves in the creative fabric of Sydney and Melbourne and made a name for themselves as the go-to-guys for creative shenanigans. They are pumped about sharing the creativity and good vibes with Brisbane.
'Our goal is to get people to step outside the distractions of everyday life and experience the joy of making things with their hands, hearts and minds. We believe that creative thinking stretches the boundaries of what is possible,' says Garcia.
'As our phones get smarter, we are getting dumber. Work-Shop is about putting down your device and sharing knowledge the old-fashioned way. Community values lie at the heart of our project. We collaborate with local artists and industry experts to teach classes, and provide an inspiring environment where you can meet like-minded individuals,' says Branagan.
Keep an eye on the website for a fresh list of entertaining and unique classes led by creative legends, and find new passions and talents along the way that you didn't think you had.
For more information please visit the – Website