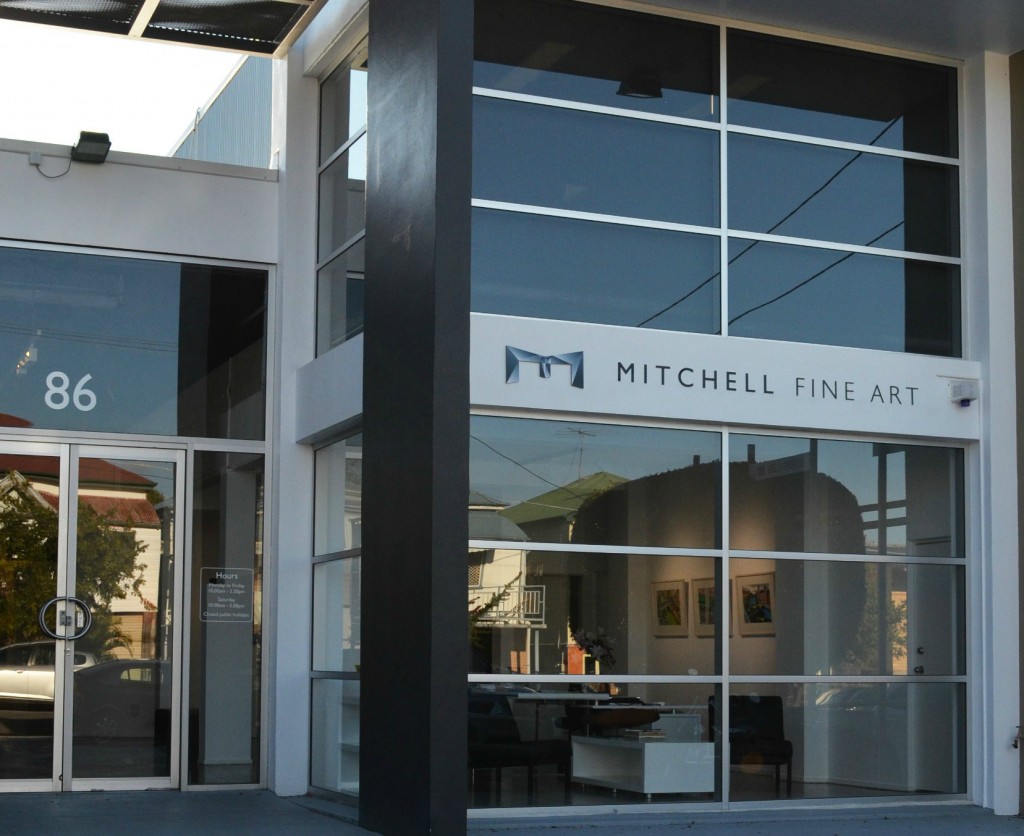 Located at 86 Arthur Street Fortitude Valley, Mitchell Fine Art is situated in the middle of Brisbane's vibrant arts precinct.
With ample onsite parking, the exciting gallery features seven metre ceilings and a floor area of approximately 250 square metres.  The polished concrete floors and expansive white walls are a perfect backdrop to the beautiful artworks on display.
"The location is deliberate and we have had to wait quite some time for the ideal position and style of building. I believe we have found it", said Director Mike Mitchell.
"We are surrounded by amazing galleries such as Bruce Heiser, Phillip Bacon and Jan Murphy Gallery. We are simply adding to what is an established, vibrant art scene. And we're all within a few hundred metres of each other".
While new to the Brisbane art scene, Mitchell Fine Art was formally Muk Muk Fine Art and has recently transformed with a rebrand after 20 years in the Northern Territory.
Demonstrating a wealth of knowledge on Indigenous art and an impressive inventory of some of Australia's greatest Aboriginal artists, the rebranding was executed to reflect the company's continued expansion into contemporary Australian art.
"After 15 years of dealing exclusively in Aboriginal Art, we started exhibiting some of the country's leading artists a number of years ago".
"The gallery boasts a stable of some of Australia's leading contemporary aboriginal and non Aboriginal artists. Those represented include George Gittoes, Jeff Makin and Margaret Loy Pula" Mitchell said.
With a broadened scope of artwork, Mitchell Fine Art continues to feature a strong focus on both Aboriginal art and the on-going nurturing of emerging talent.
Having growing up in the Northern Territory, living and working for many years in remote communities, the avid collector turned a passion into a business. Twenty years later the gallery is still going from strength to strength.
Open 6 days a week from Monday through Saturday the gallery is also available for private consultations by appointment. The opening hours are 10am to 5.30pm Monday to Friday and 10am until 5pm on Saturday.
For more information please visit the – Website