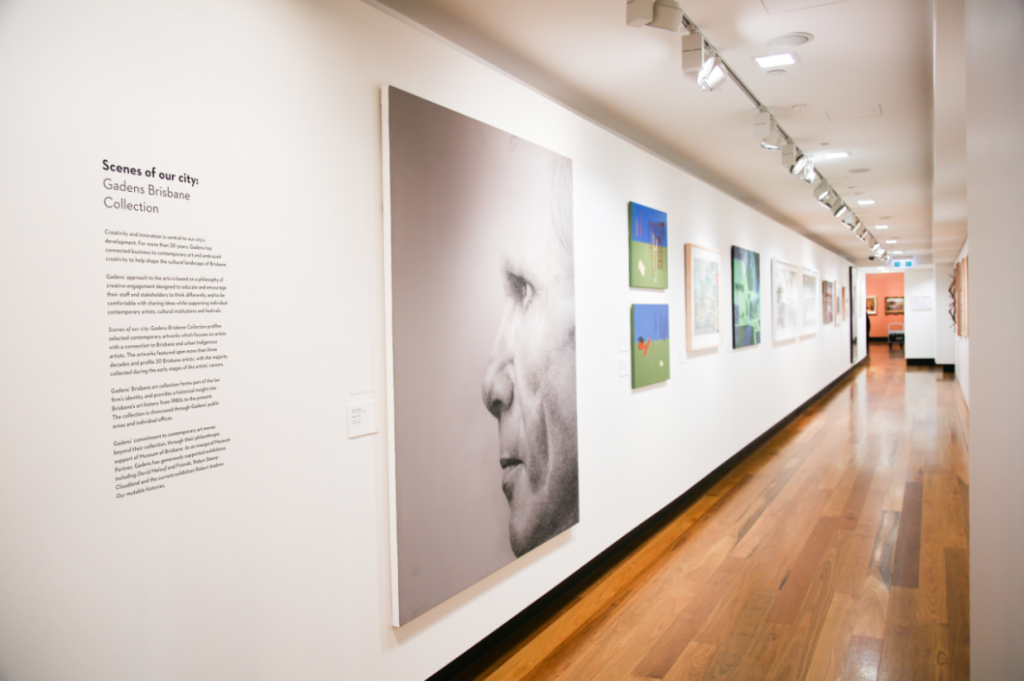 Museum of Brisbane is part of the living history of the city, examining how Brisbane and its people continue to change over time and revealing how each of our individual and collective stories are the milestones of the city's evolution.
The Museum explores the seemingly ordinary people and places of Brisbane to uncover unexpected and fascinating stories and delivers a changing program of exhibitions that provoke discussion and thought about the city and its communities.
VENUE
Museum of Brisbane is located on Level 3, Brisbane City Hall. Holding a significant place in the hearts of Brisbane residents as the 'People's Place' City Hall has the enviable title of Brisbane's premier heritage building.
As the iconic symbol of our city's heart, it is only fitting that City Hall should continue to provide a place where residents of the city, along with interstate and international visitors, can discover and explore the people, places and stories of Brisbane.
Up on the roof of City Hall the Museum provides an oasis in the city, housing five galleries, a theatrette, and the Dome Lounge.
HISTORY
Museum of Brisbane opened in October 2003, replacing the existing Brisbane City Gallery, on the ground floor of City Hall.
In 2010, when City Hall closed for restoration, the Museum temporarily relocated to Ann Street.
It re-opened after a significant refurbishment to City Hall in April 2013. In its 10 years, more than three million visitors have enjoyed more than 120 exhibitions.
Reopening in 2013 in a purpose-built gallery on Level 3, Museum of Brisbane is the jewel in the crown of the revitalised City Hall, offering views of two of the buildings most beautiful features – the clock tower and copper dome.
VISION
To discover and show all that is Brisbane to the world.
MISSION
The mission of Museum of Brisbane is to research and present a changing program of high quality exhibitions that explore and present all that is Brisbane, to establish itself as a museum of national significance by creating rich cultural experiences that inform, educate and entertain.
Museum of Brisbane is located on Level 3
Brisbane City Hall
King George Square, Brisbane.
Enter through the King George Square foyer of City Hall.
Take the lifts located on the right of the building, just out the front of the Shingle Inn up to Level 3.
Please note you can not access the Museum via stairs.
All exhibitions are free.
Phone
+ 61 07 3339 0800
Email
info@museumofbrisbane.com.au
Postal Address
PO Box 12162, George Street, Brisbane QLD 4003
Media Enquiries
Jill Martin | Museum of Brisbane | M: 0414 283 130 | E: jmartin@museumofbrisbane.com.au
Jaala Alex | Museum of Brisbane | T: 07 3339 0829 | E: media@museumofbrisbane.com.au
Opening Hours
Open 7 days a week, 10am – 5pm
Public Holiday Opening Hours
Closed: Good Friday, Christmas Day, Boxing Day, New Year's Day
Open: Anzac Day 1pm – 5pm, all other public holidays 10am – 5pm
For more information please visit the – Website