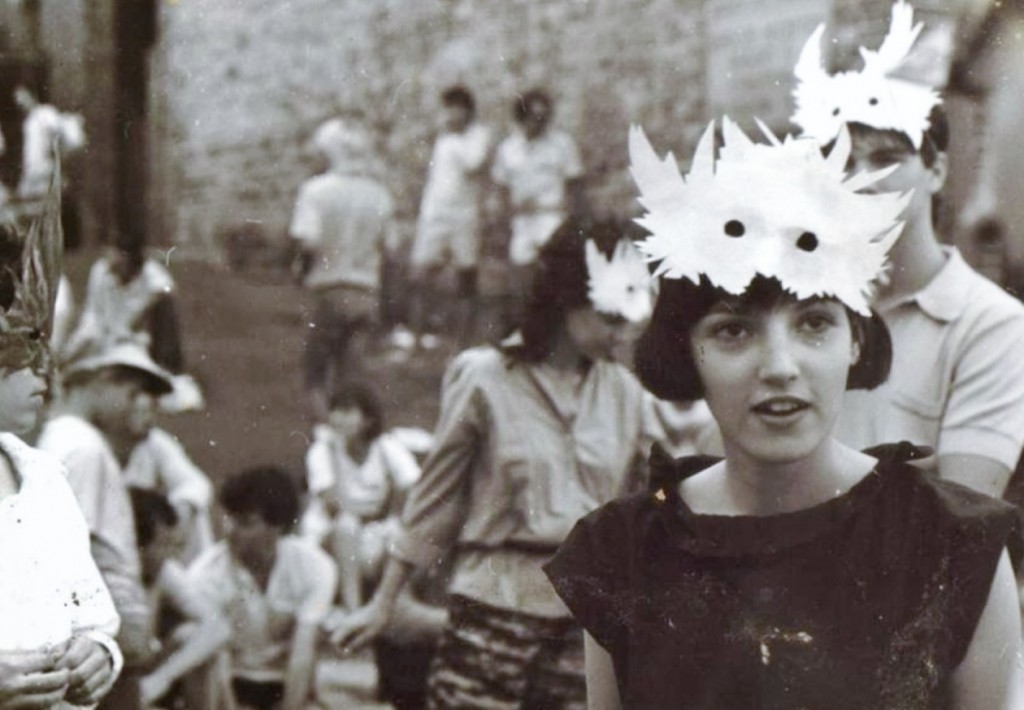 A COLLABORATIVE MEMORY OF
EPHEMERAL ARTIST-RUN CULTURE & HERITAGE
An Open Source, Public Archive, eResource & Database Artwork
A Work in Progress & In Development Now until December 20, 2016
Stage One – QLD 1980-1990
The ARI Remix Project is a new Brisbane-based globally focused Australian artist-run culture and heritage project in development now.
Designed for easy-use and easy- navigation for Word Press, it is a lo fi community contributions public archive and is being organised and generated by the ARI Remix Collective. This project is for the most part a social media driven collaboration, a study, research and development venture generated largely via a Facebook open group initiated in 2012 and the related sharing page listed below.
Stage one of the project – The Queensland ARI Remix, has both its research and conceptual origins in the diverse artist-run initiative scene proliferating in Queensland during the oppressive Bjelke Peterson regime from 1980-1990. An artist driven scene stemming back to Brisbane in 1945 when a group of young artists formed the Miya Studio and The Barjai Group.
During the mid to late 1970s and throughout the 1980s in both Brisbane and surrounding or regional areas there was a lively, mobile, vibrant and networked scene traversing many arts and culture platforms from music to protest to performance poetry, from super eight to installation to processions to performance art, a prism of artist-run models and methodologies engaging more than 300 artists.
In the 1980s the term "Brisbane Dada" was coined to describe this scene and is well documented in Urszula Stefania Szulakowska's undervalued account, the very first exhaustive academic study to theorize, map and chronicle the diversity of this scene since 1975 : Experimental Art in Queensland, 1975-1995 : an introductory study / by Urszula Szulakowska.
This 1980's arts scene comprising collectives, artists, designers and co-creatives who unlike their predecessors, elected not to flee the difficult and inflected " Banana Curtain" decades in Queensland for safe harbour in the arts friendly south or antipodes but rather, to stay and together produce a sustainable climate for artists, for dialogue, for arts production, arts writing, arts distribution and one that aligned with the developments and practices of the global contemporary art zeitgeist, the common ground was a shared discontent for Queensland being stuck in the 1950s as a cultural backwater dedicated to "the Great Landscape tradition" or the cosy limitations of white male "Expressionism" .
Today the term artist-run has a gravitas it didn't have forty years ago and for the greater part this is due the vigilance, professionalism, passion, shared enthusiasm and immeasurable in kind work by many artist collaborations around the globe who together have helped produce a broader and more inclusive, culturally biodiverse arts, culture and heritage sector.
And the term artist-run heritage is actively used by the ARI Remix Collective to begin to acknowledge the depth and breadth of this long held artist-run impulse, one which until now has remained largely forgotten or neglected in the canon and has not been evident or visible as a digital footprint.
"In 1945, at the end of the second World War a group of young Brisbane artists formed Miya Studio, named after an Aboriginal word for 'today'. Founding members Pamela Seeman, Laurence Hope and Laurence Collinson, together with Cecel Knopke, organised studio space and encouraged artists to respond to the challenges of the contemporary world. In Collinson's catalogue preface for the second of the group's five annual exhibitions, he critiqued the local art scene, stating 'The members of Miya Studio are attempting, as far as a small group of young artists with only moderate means at their disposal can attempt such an undertaking, to make this arid soil vital.' Barjai ('meeting place'), a Brisbane-based magazine for literature and art aimed at a young audience, shared and supported their ideals." (1)
Interestingly, both these Brisbane artist-run antecedents, Miya Studios and The Barjai Group are the subject of an exhibition at the University of Queensland curated by Michele Helmrich opening in April 2016 alongside another survey exhibition about Queensland's fascinating artist-run heritage, "Ephemeral Traces: Brisbane's Artist-run Scene in the 1980s" curated by artist, writer and poet Peter Anderson.
Since February 2012 The ARI Remix Collective has been working alongside Peter Anderson to produce this lo fi word press public archive (originally devised as a documentary project), and one designed to extend, broaden and nuance his groundbreaking Ephemeral Traces exhibition. A survey show that specifically and selectively hones in on the 1982-1988 proliferations of Brisbane artist-runs. A moment when they became more publically accessible with advertised opening hours and media forums like 4zzz, self-publishing and/ or newsletters and public programs, more formalized, more organised and more professional in their focus and motivations.
It was an era when momentum was slowly building in the national conversation and arts policy about the rise and rise of artist-runs and small scale arts organizations. In Brisbane to some measure this 1980's proliferation of artist-run momentum was bookended by two major "global" events, The Commonwealth Games in 1982 and Expo 88 in 1988. Sadly, in recent times small scale arts infrastructure has been axed from "the conversation" and from funding agendas.
The key aim of the ARI Remix Project is to build, grow and tend the archive throughout 2016 and to add in dates, times, contextual information, interviews, accounts, asides, archival resources (photos, videos, sound recordings, super eight, resources and ephemera), acknowledgements and credits. The resources being sourced and kindly and generously shared so far are from private archives and are being converted into low res digital files so together we can continue to enhance and nuance the ephemera and traces that have survived the vagaries of time, neglect and the collective memory.
Paul Andrew
ARI Remix Collective Co-ordinator
For more information please visit the – Website 
The ARI Remix Project: Research Open Group
You can visit this collaborative work in progress here while we build, grow and tend the archive until December 2016 here: remix.org.au
If you too are an artist who was directly engaged in the 1980-1990 artist-run scene in Brisbane or Queensland regional areas you can contribute your archival resources, accounts or asides here:
Facebook: https://www.facebook.com/ariremixproject/?ref=bookmarks
Or directly to the site here for moderation: http://www.remix.org.au/pages/contribute-ariremix
PHOTO: by Artist David Holden, 1986 (Pictured Artist Angelina Martinez)  : Mask Chess Set performance event for the Demolition Show curated by Artist John Stafford at The Observatory Gallery from March 10-26, 1986 held in Little Roma Street Laneway, Brisbane. Masks by Artist Jane Richens. The Observatory Collective included artists Robyn Gray, Anna Szoldos and Lehan Ramsay.