WHEN

: 26th July, 7:00 - 10:00pm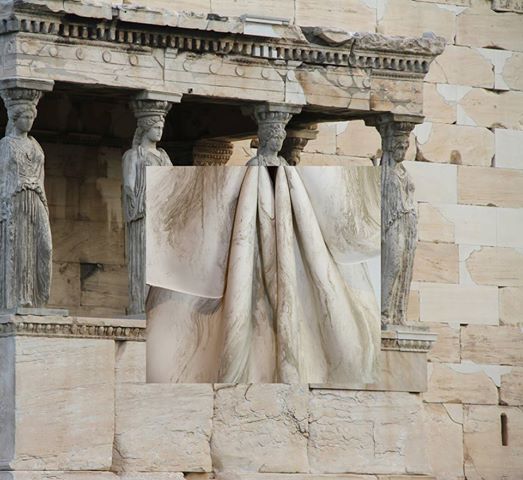 For the Temple investigates female agency through personal narrative, mysticism, astrology and mythology. Gesturing towards her interest in using the materials from fetish wear Booth's new banner sculptures use leather and chain to evoke the abstract compositions of Hilma af Klint and the astrological entities – the moon and the Pleiades – used to date Sappho's Midnight Poem. The exhibition space will play host to the final performance of Ortive Fundament. This ritual plays with the phallic in Freudian theories through the adoption of the female mythological figures found in his study.
Booth works across sculpture, moving image, photography, sound and performance. Her practice playfully interrogates the portrayal of women's desire in cultural production and symbolic discourse, with a particular focus on fetishism. Employing strategies of subversion, abstraction and appropriation, her works draw influence from contemporary subcultures, art history and mythology. By reconstructing these visual codes through the formal and theoretical languages of BDSM, her works speak to the problematic, humorous and often paradoxical relationship between depictions of the feminine, and women's desire and power.
Anastasia has exhibited nationally, including projects at Firstdraft (Sydney), Screen Space (Melbourne), Boxcopy Contemporary Arts Space (Brisbane), BLINDSIDE Artist-Run Initiative (Melbourne), Australian Experimental Art Foundation (Adelaide), Museum of Contemporary Art (Sydney), Metro Arts (Brisbane), Inbetweenspaces (Brisbane), Griffith University Art Gallery (Brisbane). Booth has been a finalist for The Sunshine Coast Art Prize, New Media Award (2015), The Churchie National Emerging Art Exhibition (2015) and the Hatched National Graduate Show at the Perth Institute of Contemporary Art (2012). In 2014 Anastasia commenced a PhD at the Queensland University of Technology with the support of an Australian Postgraduate Award.
Performance – 7pm, Metro Arts Foyer
Exhibition – 7.30pm, Studio 3.6