WHEN

: 23rd September - 18th October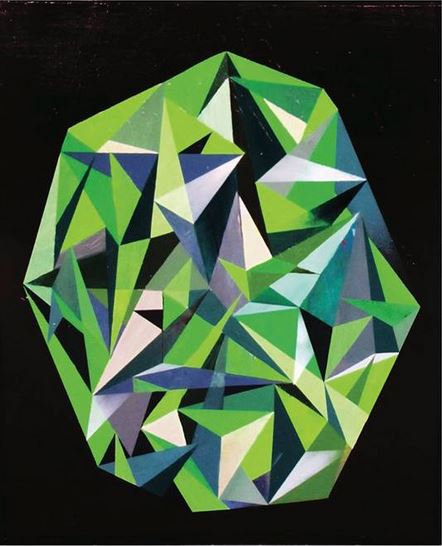 'Emerald', a solo exhibition of new works by Brisbane based artist, Andy Harwood. Harwood has retreated into a mathematical labyrinth of warped geometry, grasping influence from colour presently consuming him, 'EMERALD'.
Modernism was a dirty word through the nineties and well into the two-thousands, however in that always-cyclic way it has returned and brought to attention the artists that never gave it away. Harwood constructs, predominantly geometric abstraction, 'It's in classic trim, but there is a brave new world to consider'.
There is desolation to Harwood's work, the impact from his pictures is immediate, upon indulgent observation a subtler dancing of form and compositional sophistication is uncovered. A bold triptych dominates the show, pieces that were initiated by applying an equation, regarding the percentage difference of the height versus the width of the canvas. The composition is obligatory to these percentages and is dictated by calculation rather than the eye.

Works hang from September 23rd – October 18th

Join us for the official opening Friday 26th September
6 til 9pm / cash bar