WHEN

: 10th October - 19th October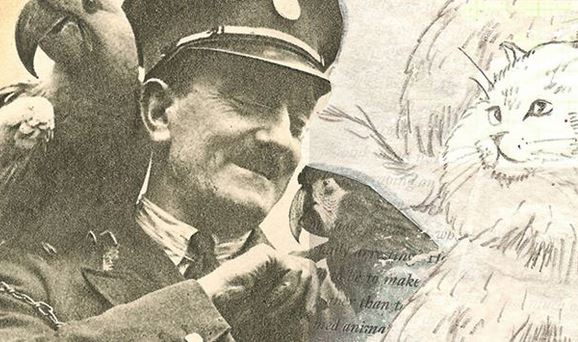 Animals have been represented in art from earliest times, emphasising the integral roles they have played within human civilisation as labourers, food, and companions. In contemporary society, this representation has come to include the use of physical animals in art, often causing their harm or death. Angela Hughes makes art that evokes a discussion of these cruelties and urges viewers to reconsider the way they think about animals.

The Holocene Winter brings together a number of old and new artworks completed throughout Hughes' Doctor of Visual Arts course at Griffith University. Thirteen emotive artworks investigate a series of issues that face animals within society through the use of seriality, anecdotes and the sharing of knowledge. With a particular focus on drawing, collage, and found objects, this exhibition will be saddening, maddening and hilarious all at the same time.
The Holocene Winter is part of the 2014 BARI FESTIVAL: Running from the 9th to the 19th of October. A series of exhibitions and showcases, celebrating the diverse and innovative work of Brisbane based ARIs. The BARI (Brisbane Artist Run Initiatives) festival is the organic exchange of ideas, arts practice and arts spaces of community based artists' collectives, culminating in a series of public events.