WHEN

: 20th January - 2nd February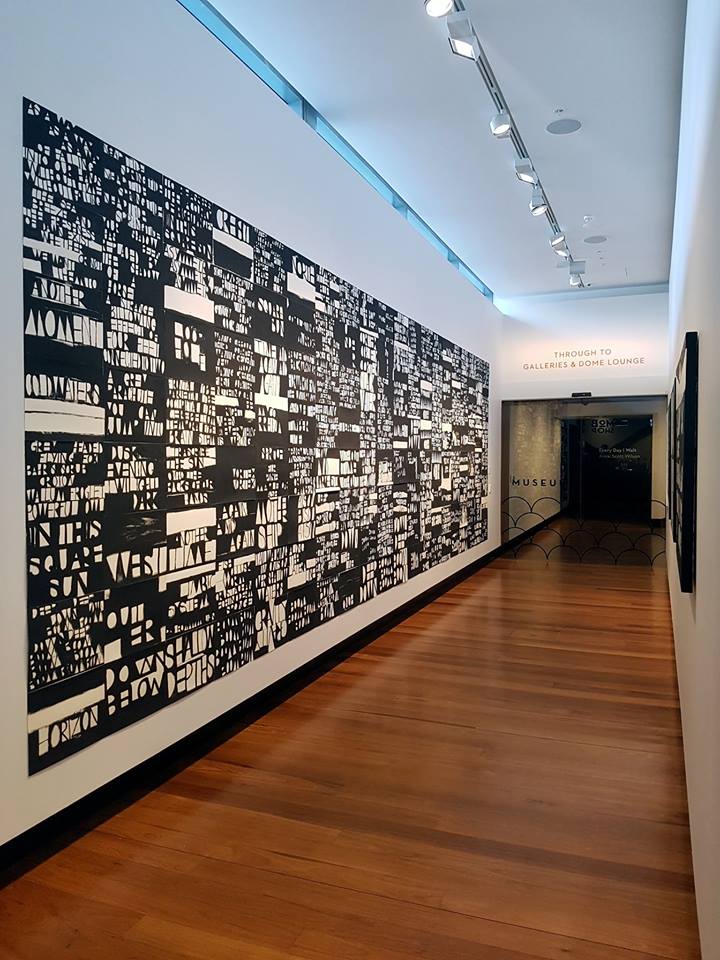 Currently at the Museum of Brisbane – the final works of Arryn Snowball, Mammoth, created during his time as Artist-in-Residence.
Snowball is a multidisciplinary artist whose paintings and new media works often begin as meditations on simple phenomena such as sheets blowing in the wind or steam rising from a kettle. Recently his works have been inspired by the words of Brisbane poet Nathan Shepherdson and during his residency at Museum he will be working closely with Shepherdson to grow his current work Mammoth. The work draws on their 10 year dialogue and explores text as the subject and basis of his painting practice.
Mammoth features text abstracted into a series of shapes, broken patterns and rhythms and is new territory for Snowball's practice.
Arryn has a Doctorate of Visual Arts from the Queensland College of Art, where he taught painting from 2005-2012. He has been awarded the Melville Haysom Memorial Art Scholarship, from the Queensland Art Gallery (2004), a year in residence at the Tokyo National School of Art and Music (2008), the Australia Council's residency in Rome (2013). His work has been included in group exhibitions in Australia, Europe and Japan. Arryn currently divides his time between Australia and Berlin.
Museum of Brisbane's Artist-in-Residence was launched in June 2017 and is a month-long residency, followed by an exhibition, open to artists and creatives from all disciplines.
Museum of Brisbane's Artist-in-Residence program is generously supported by Mr Tim Fairfax AC and donors.