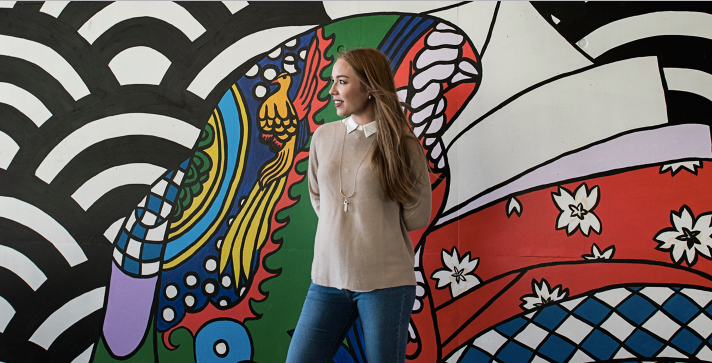 Elysha will be working in the Museum from 10-18 June to create a new installation work in her practice of paper-cutting – a practice which is inspired by her mixed Japanese-Australian heritage.
During the residency, visitors to the Museum will have the chance to watch her at work, ask questions, and try their hand at paper cutting in workshops led by Elysha. Elysha's final installation will be on display in the Museum from 19 June for two months.
This will be the first of what we hope will be four artist residencies on offer each year. The program will be open to local creatives from all practices – visual artists, performing artists, writers and poets. Our goal is to support Brisbane artists and to allow the Museum's visitors to see them at work first-hand.
ARTIST-IN-RESIDENCE DATES AND HOURS:
Saturday 10 – Monday 12 June: 10am – 5pm
Tuesday 13 – Thursday 15 June: 1pm – 5pm
Friday 16 June: 12noon – 7pm
Saturday 17 – Sunday 18 June: 10am – 5pm
Artist Biography
Elysha Rei is a Japanese-Australian visual artist whose work draws upon her mixed heritage and transition between places, cultures and communities. With a curiosity to examine her identity within a Japanese aesthetic, Rei's work uses symbolic animals, plants and patterns. By placing these natural elements within new environments, she aims to question notions of 'tradition' and attachment to 'place', creating visual interpretations of her experienced cultural hybridity.
For more information please visit the – Website