WHEN

: 6th - 23rd October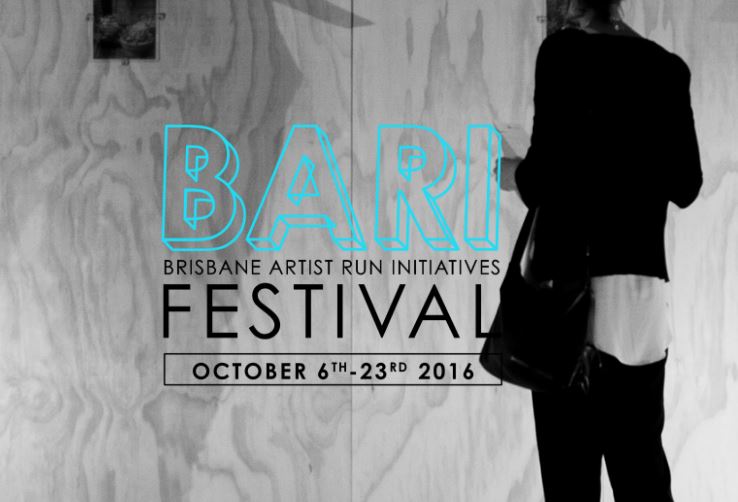 The BARI(Brisbane Artist Run Initiatives) festival is a biennial event aimed at providing a fresh creative platform and promoting audience development for Brisbane based ARIs. BARI has been running in Brisbane since 2008.
Running for approximately two weeks in October 2016 the BARI Festival will allow the public to witness and engage with some of Brisbane's emerging artists. With events dotted all around the city the festival will play host to a variety of artistic practices. BARI Festival is about bringing together the community of Brisbane and the thriving creative industry that is Brisbane arts scene.
WHAT IS AN ARI ?
Artist run initiative (ARI) refers to any collaborative project run by artists to present their own and others projects and ideas. ARIs play a vital role in the artistic climate of the city, providing an alternative platform to commercial and state run galleries, as well as a space for new and emerging artists to present experimental works. The development and support of these works locally is integral to new creative talent flourishing in Brisbane, building a strong and diverse arts culture in the city.
For more information please visit the website – www.bari.com.au