WHEN

: 24th October - 15th November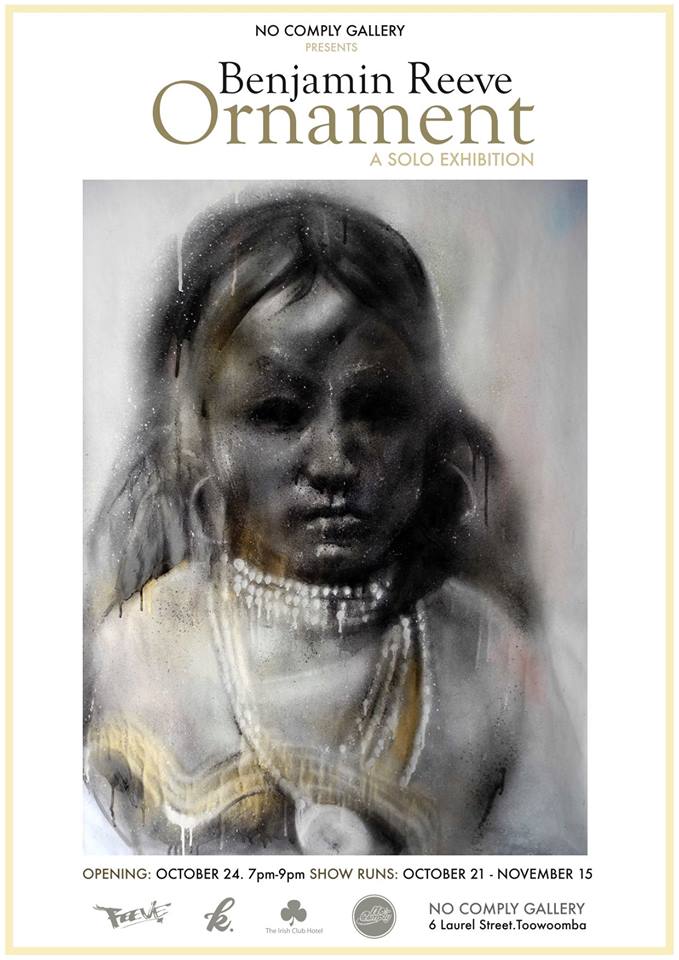 'Ornament' is a solo exhibition of new works by Canberra based artist, Benjamin Reeve. Exploring the nostalgia of childhood, 'Ornament' plays on the hallowed and harrowing memories of youth. 

Using spray enamel, inks, oil and acrylic paint, Reeve creates powerful portraits on paper and wood. Each unique piece, representing a mirrored snapshot of self-inquiry.

Reeve has been actively engaged in Australia's aerosol art culture from its early foundation. His lifelong dedication to his craft has resulted in numerous Australian and international productions, from large scale graffiti murals to big budget films.
A member of one of Australia's most prestigious graffiti crews K.O.C, Reeve additionally runs The Bureau Collective, works full time as an artist and curator, and is presently doing his Doctorate of Creative Industries focusing on street artists and their engagement with exhibitive institutions.
Join the official opening: Friday 24th October
7 til 9pm / cash bar
This exhibition is hosted in partnership with the Irish Club Hotel, proudly uniting Toowoomba's independent music and art.