WHEN

: 6th - 29th November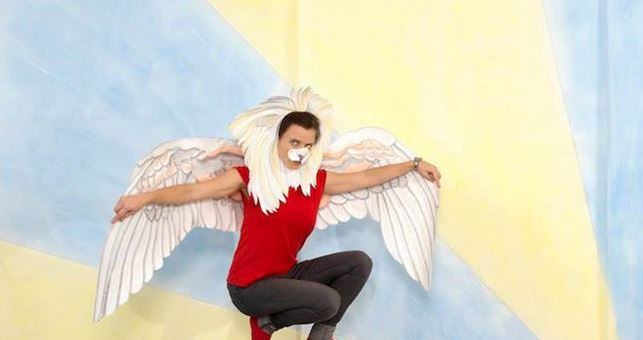 Spiro Grace Art Rooms signature doors will be transformed into an interactive live set for Camille Serisier's upcoming exhibition 'The Wonderful land of Oz' opening Thursday, November 6. The exhibition will present multiple interpretations of initial drawings and collages based on Australiana calendars of native flora and fauna. The live tableau vivant, constructed photographed sets and video grew out of a desire to critique the idyllic representations of the Australian landscape presented in tourism promotional material. Adopting a storybook aesthetic 'The Wonderful Land of Oz' depicts a tale of the Australian experience infused with references to contemporary political, social and environmental issues to hint at a level of contrivance.
Serisier has trained as a scenic painter at Scenic Studios in Melbourne and Opera Australia in Sydney. She has been awarded numerous grants and prizes, including the Neil Roberts Sculpture Prize (2003), the NAVA Australian Artist Grant (2012), the Arts Queensland Career Development Grant (2012), and was a recipient of the Creative Individuals Career Fund, Copyright Agency Limited (CAL) (2014). She was a finalist in the NAB Private Wealth Emerging Artist Award (2014) and duo Magazine's Percival Photographic Portrait Prize (2014).
Opening: 6-8 Thursday, November 6 | Exhibition Dates: 7-29 November