WHEN

: 7th - 22nd December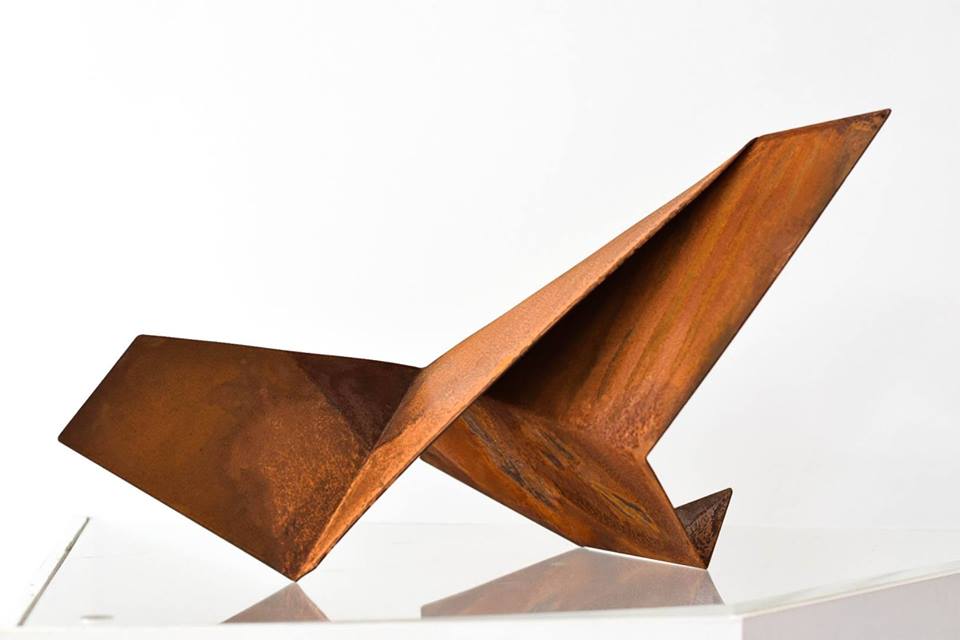 'Modernism and Decay' follows on from Yuen's continual fascination with the concepts of angular forms present in modernist contemporary architecture and the beauty in the continual degradation of steel exposed to the natural elements. Yuen plays with ambiguity and tension between positive and negative space. These works are a study of light and shadow, the manipulation of decay, and perspective.
Caroline Yuen is a qualified architect with a BArch from University of Western Australia. Her design sensibility is akin to interior architecture, from custom joinery and furniture to lighting installation. Her artistic practice spans many mediums including glass, ceramics, jewelry, footwear and screen-printing. Previously represented by Code Red Gallery in Claremont, Yuen has since exhibited at Metcalfe Gallery at the Brisbane Institute of Art in 2017, and Monart Gallery in 2004. Her artistic and architectural endeavours have seen her featured multiple times the Sunday Times and Australia House and Garden between 2002 to 2012. Her work is held in private collections throughout Australia.
Innerspace: 16 Brookes St, Fortitude Valley