WHEN

: 6th May - 15th July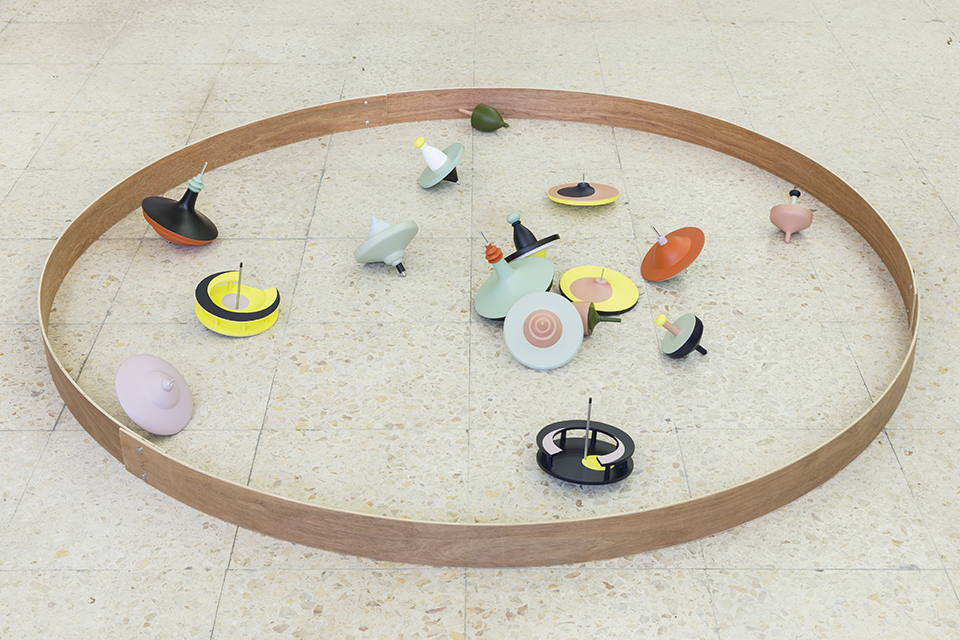 The IMA is pleased to present the first solo exhibition in Australia by Céline Condorelli, Corps à Corps.
Condorelli will treat the IMA spaces, both indoor and outdoor, as case-studies in what an exhibition can be, creating diverse environments where everything from climate to furniture are integral features. Visitors will feel the wind on their faces, be invited to play with past and future playgrounds, and, through a new video installation, be transported into fifteen disparate contexts where Condorelli's works have served as support structures.
A new garden is being developed for the IMA's courtyard, and is a co-commission by the IMA and the 11th Gwangju Biennale, with the support of the Keir Foundation. Launching in July, the immersive work will provide shade and seating for visitors amongst native and naturalised plant species, and propose the garden as exhibition.
Biography
Condorelli is an artist who lives and works in London, UK and Milan, Italy; she is the author and editor of Support Structures, Sternberg Press (2009), and one of the founding directors of Eastside Projects, Birmingham, UK. Recent exhibitions include bau bau, Hangar Bicocca, Milan, Italy; The Company She Keeps, Van Abbemuseum, Eindhoven, The Netherlands; Céline Condorelli, Chisenhale Gallery, London, UK; Ten Thousand Wiles and a Hundred Thousand Tricks, MuHKA, Antwerp, Belgium; Additionals, Project Art Centre, Dublin, Ireland; Things That Go Without Saying, Grazer Kunstverein, Austria; and Surrounded by the Uninhabitable, SALT Istanbul, Turkey.
Image: Céline Condorelli, Installation view, Models for a Qualitative Society (2016), Kunsthalle Lissabon, Lisbon. Photograph by Bruno Lopes.