WHEN

: 4th April – 7th May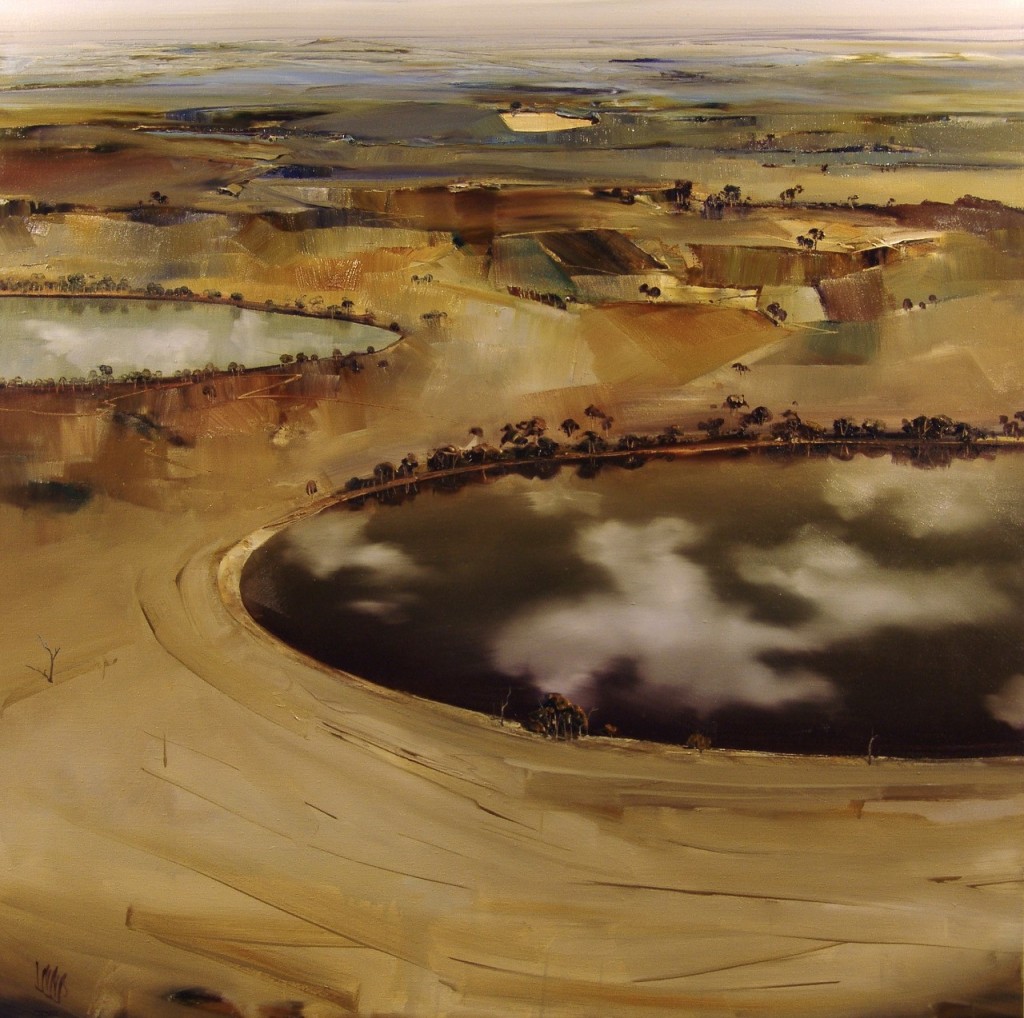 REDSEA Gallery is delighted to present "Pathway to Solitude" by Christopher Lees. In his twenties, Lees traveled extensively throughout remote Australia, working as a Jackaroo, opal miner and later as a signwriter. In 1999, Lees began his career as a landscape artist, earning a dedicated audience with his visual language which is distinctively his own. Lees experiences of the outback continues to unravel onto the canvas as astoundingly beautiful panoramas.
Christopher Lees depicts hyper-real, iconic forms floating in aquatic environments. At times, he has felt compelled to divert laterally, employing abstract and surrealist elements in an effort to evolve further towards the perfect picture. He states, "I exaggerate space and the elements of landscape which makes my work theatrical, but colour is the key. I want to ensure that people understand my work is concerned with the Australian landscape". Lees distinctive style combines technical mastery with a poetic vision to recreate the special stillness which he loves about the Australian bush. All of the works have their genesis in places which he has experienced directly, but among many other attributes, what sets Lees apart from the rest is his unique vision.
Through his paintings, Christopher Lees likes 'to take people to a place that they couldn't get to alone'. Although Lees traveled extensively throughout Australia, the paintings do not depict a specific place, rather they aim to take the viewer to a place which captures the true spirit of the Australian environment. He strives to attain perfection in the way each subject is rendered and harmony in the composition.
Lees process is straightforward, beginning with a sketch which organizes the painting, creating a sense of balance and proportion that is transposed onto the canvas. The resultant landscapes are still, stark and mysterious. Devoid of people and fauna they echo the experience of the painter in the studio with only his creative muse for company.
OPENING NIGHT: Thursday, 6th April. 6:00pm – 8:00pm
Image: Cloud Pool, 137cm x 137cm