WHEN

: 9th March, 5:45 - 6:00pm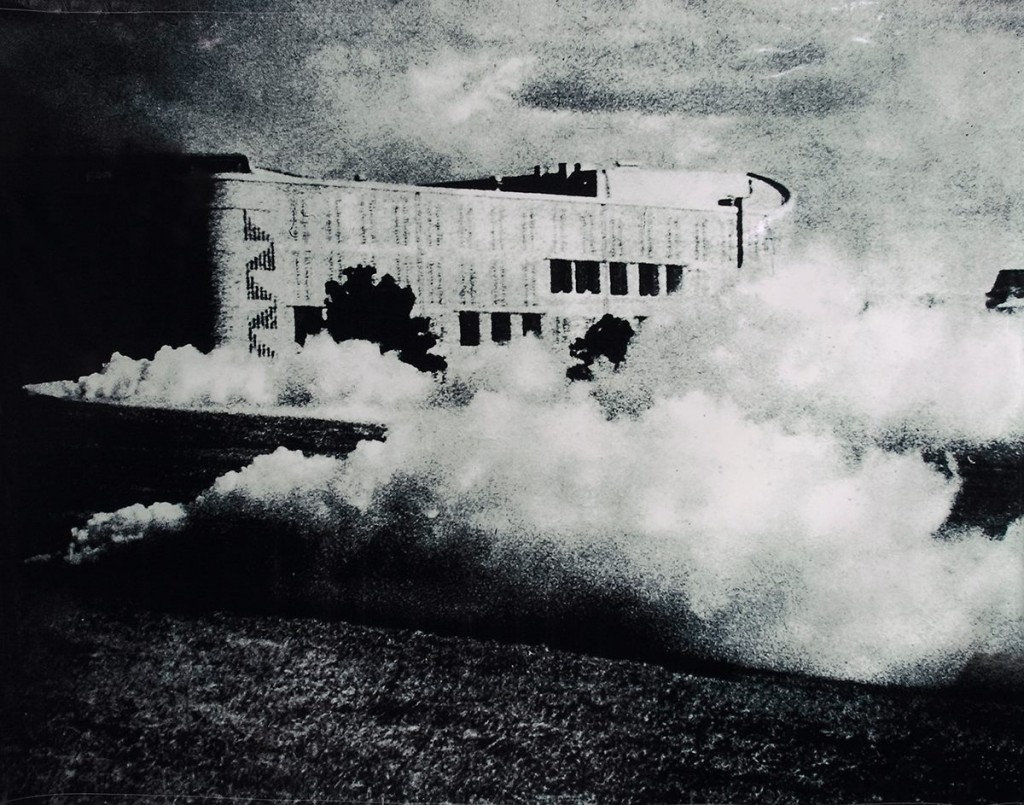 Please join us for the restaging of Clive Murray-White's 'Smokework' (previously titled 'Smokebomb sculpture') 1971 on the lawn in front of the Forgan-Smith Tower, adjacent to the UQ Art Museum.
'Smokework' was originally presented at The University of Queensland in an event sponsored by the Contemporary Art Society of Queensland. The artwork was an early example of Situation Art or Post-Object Art. Smoke generated from canisters obscured surrounding buildings and provided an immersive experience for viewers.
In Murray-White's words, 'it was about obliterating the horizon line so that, perceptually, the sky above one and the ground immediately at one's feet joined'. The work was representative of a broader international movement that privileged ephemeral and experiential practice.
Free. All welcome.
Image: Clive Murray-White, 'Smokebomb sculpture' 1971/2006. digital print on vinyl, 242.7 x 324.5 cm.