WHEN

: 20th February, 2:00 - 3:00pm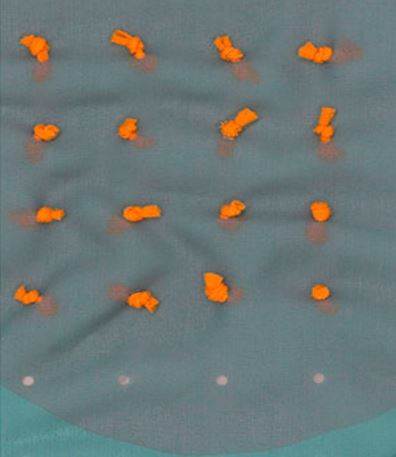 Join jeweller Elizabeth Shaw and fashion and textile designer Alice Payne, who both currently have works on display at artisan, in conversation with visual arts lecturer, Courtney Pedersen discussing the nature of deconstruction and reconstruction in contemporary craft and design.
RSVP by Monday 15 February to info@artisan.org.au or (07) 3215 0803.
---
The reconstruction, reuse or recontextualisation of objects is important to both Elizabeth's and Alice's works. Shaw prioritises recycled materials and reuse of found objects in her jewellery pieces as a way to examine societal and cultural values and the meanings we associate with objects of material culture. On the other hand, Alice uses technical approaches to design for disassembly and modularity as a way to re-configure and transform the way we use and relate to fashion garments.
In this event, Elizabeth and Alice discuss their respective conceptual and practical approaches to deconstruction and reconstruction within their practices with Courtney Pedersen.
After the discussion, attendees will also be invited to enjoy a complimentary glass of champagne.
Speakers
Dr Courtney Pedersen | Head of Creative Industries Faculty and Senior Lecture in Visual Arts, Queensland University of Technology
Elizabeth Shaw | Jeweller and Senior Lecturer and Convenor of Jewellery and Small Objects, Queensland College of Art, Griffith University
Dr Alice Payne | Fashion and Textile Designer and Lecturer in Fashion, Queensland University of Technology
Saturday February 20 is also the last day to see Elizabeth's work in Yang + Shaw: tales from the studio. You can see Alice's work in Garden of shrinking violets until February 28.
Feature image: Alice Payne, Vest: Jade and pink silk organza, 2015. Silk organza and merino wool.