WHEN

: 4th December, 6:00 - 8:00pm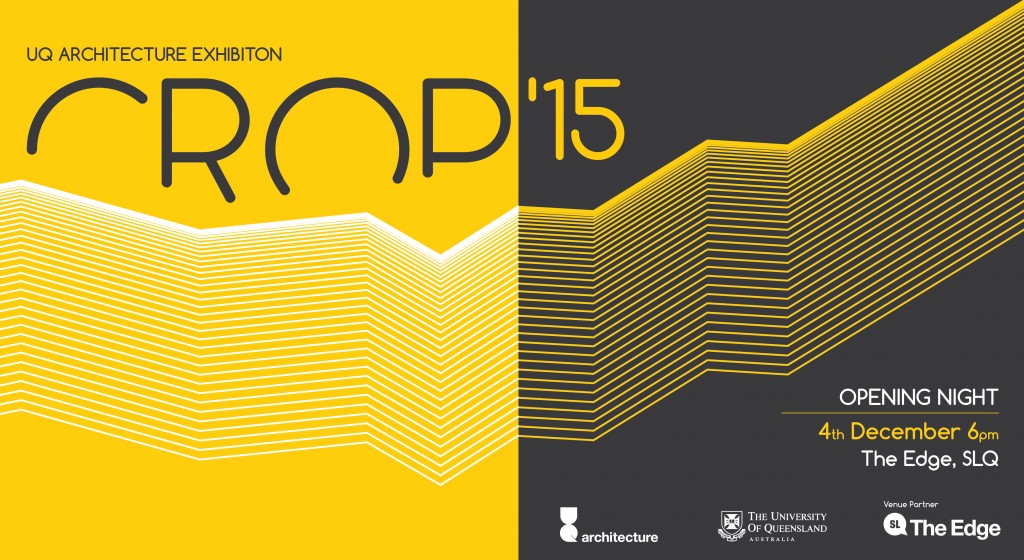 UQ Architecture invites you to CROP'15 the end of year public exhibition showcasing the best work of our students from the Masters and Bachelors degrees. The opening night is a free, public event, please bring your family and friends.
The exhibition installation is designed and built by UQ Architecture students with the generous support of the architectural community.
Exhibition Hours: 
Friday 4th – 6–8pm
Saturday 5th – 12–8pm
Sunday 6th – 12–6pm
Tuesday 8th – Saturday 12th – 12–8pm
Sunday 13th – 12–6pm