WHEN

: 16th September – 25th February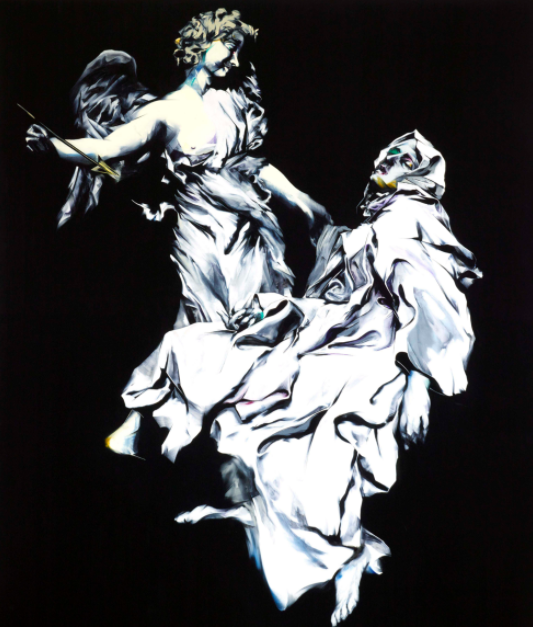 Almost four centuries after its creation, Gian Lorenzo Bernini's Ecstasy of Saint Teresa(1652) remains the supreme emblem of religious visionary experience and the Baroque sensibility in art. Understanding ecstasy to encompass states of exaltation beyond the sensuous suffering of Bernini's sculpture, Ecstasy: Baroque and Beyond brings together older depictions of ecstasy with more recent works focused on the transcendence of normal consciousness, including trances, moments of expanded awareness, and visionary insight.  From representations of saints and mystics, to dreamscapes and images of bacchanalian revels, this exhibition explores how Baroque style – characterised by exaggeration, high drama, extravagance, frenzy, and excess – continues to inform contemporary art.
PIETRO AQUILA | CHRIS BENNIE | ANASTASIA BOOTH | SALVADOR DALI | AUDREY FLACK | BILL HENSON | PETRINA HICKS | WILLIAM HOGARTH | GORDON MATTA-CLARK | CLAUDE MELLAN | NIGEL MILSOM | GIROLAMO NERLI | GORDON SHEPHERDSON | DAVID STEPHENSON | HIROMI TANGO | DAVID WADELTON
Curator: Andrea Bubenik
Opening
6.15 for 6.30 pm Friday 15 September
to be opened by Angela Ndalianis Professor in Media, Swinburne University of Technology
RSVP
Public Programs
5.00 pm Friday 15 September

Before the opening, please join us for a conversation between the exhibition curator Dr Andrea Bubenik and Professor Angela Ndalianis, led by Dr Amelia Barikin.
Public Forum: Ecstasy: Art, Literature, Religion, History
8:30 am – 1:00 pm Saturday 16 September

Speakers include Alastair Blanshard , Andrea Bubenik, Kenneth Chong, Ewan Fernie, Peter Holbrook, Angela Ndalianis, and Simon Palfrey. More
UQ History of Emotions Public Lecture in Art History
6.30 pm Thursday 5 October

Professor Andrew Leach, The University of Sydney, 'Ecstasy, Agony'
The Canadian sculptor Stanley Lewis owes his fame, in part, to the acknowledgment given him by the novelist Irving Stone. In the process of writing his forceful depiction of Michelangelo, Stone had been taught by Lewis to "carve marble" in the manner of the Renaissance master, allowing the writer insight into "the thinking and feeling of the sculptor at work." More
Image: Nigel Milsom – Judo House Part 6 (the white bird) 2014–2015, oil on linen.