WHEN

: 22nd March - 8th April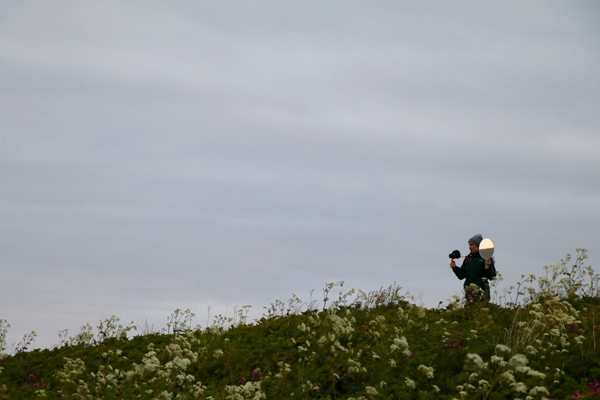 By Way of Navigation places our scientific modes of understanding landscape in direct intersection with the terrain of a Norwegian island. This is a landscape where light is an integral form of measurement and locals navigate through sightlines.
Using as a starting point a found diagram depicting the distortion of landscape through photography, By Way of Navigation explores the disparities between lived experience and our attempts to understand landscape through calculations, mapping and photography. Through the camera, scientific observation meets visual observation, recording an image that simultaneously embodies the two.
The juncture between artificial forms of measurement and the natural world shows a disconnected but sometimes striking relationship.
OPENING / Wednesday 22 March 2017, 6PM
ARTIST TALK / Wednesday 22 March 2017, 5.30PM
Image: Emma Hamilton, Searching for the Arctic Circle research image, 2016, digital photograph.