WHEN

: 14th October, 6:00 - 8:00pm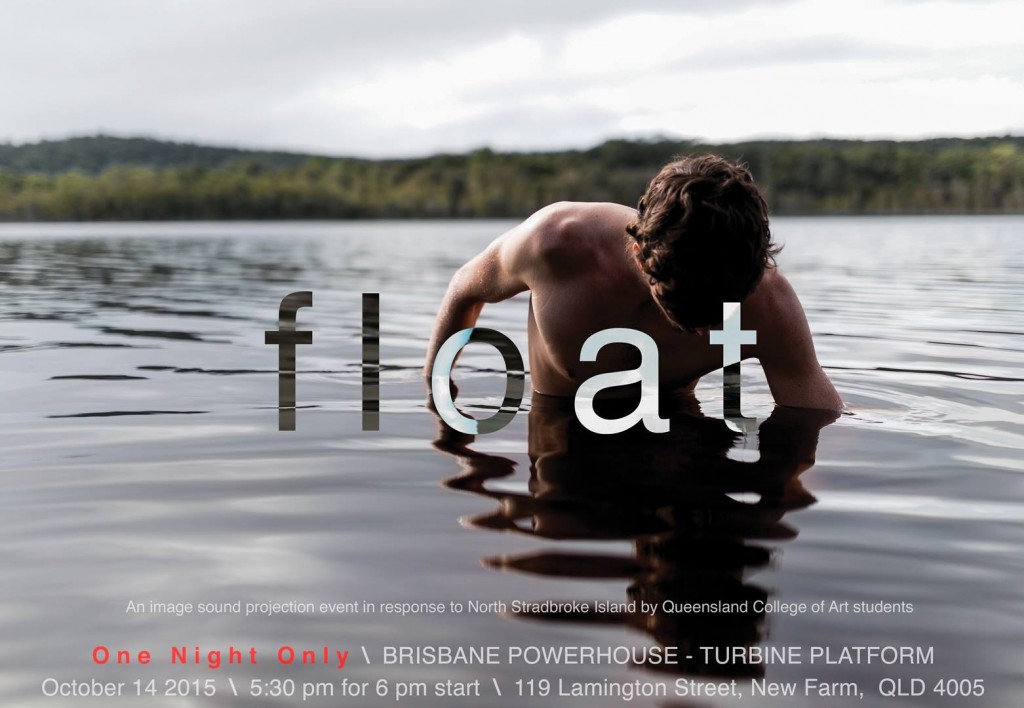 "Float" presents the work of 14 Queensland College of Art students at a projection event at the Brisbane Powerhouse Turbine Platform on the 14th of October, 6 – 8pm.
This one-night show is a response to an art and sound infield course on Stradbroke Island, where students from the College of Art and the Queensland Conservatorium travelled in the winter semester break to spend an intensive five-days immersed in the culture, and environment of Stradbroke Island.
This Art and Sound course was conceived as a collaboration between Marian Drew, Associate Professor at the Queensland College of Art, and Vanessa Tomilnson, Associate Professor in New Music, from the Queensland Conservatorium of Music. The course encourages collaboration and the development of supportive relationships between art and music students.
For some of the students, it was their first time on Stradbroke. Stepping off the ferry was described as entering "island time", where nine to five hours were replaced with sunrise and sunset, and the classroom with the bush and beach.
The group soon realised how little they knew about the substantial historical, social and environmental issues facing the Island community. The students were introduced to these ideas through talks by an environmental scientist and the many informative cultural talks associated with the Quandamooka Festival that opened the same week end. It allowed the students to personally engage with local members of the community, including Indigenous elders, who have witnessed first hand the transformation of "Straddie", through the 2014 bushfires, protests of the proposed bridge to the island, and decades of mining controversies.
This produced a profound desire to find images and sounds that connected to site, a rich and exciting terrain for art production, Inspired sounds and images were tested in several onsite performances during the five days, which have now been further developed for the one night Powerhouse event. Through this event, students have the rare opportunity to gain valuable professional experience in terms of work presentation in the beautiful venue of the turbine platform at the Brisbane Powerhouse.
Guests will be offered take away prints and be entertained by this charming visual and aural feast.
For more information please contact Keyna Roberts 0467 676096 or
Matthew Lloyd 0467 676096.