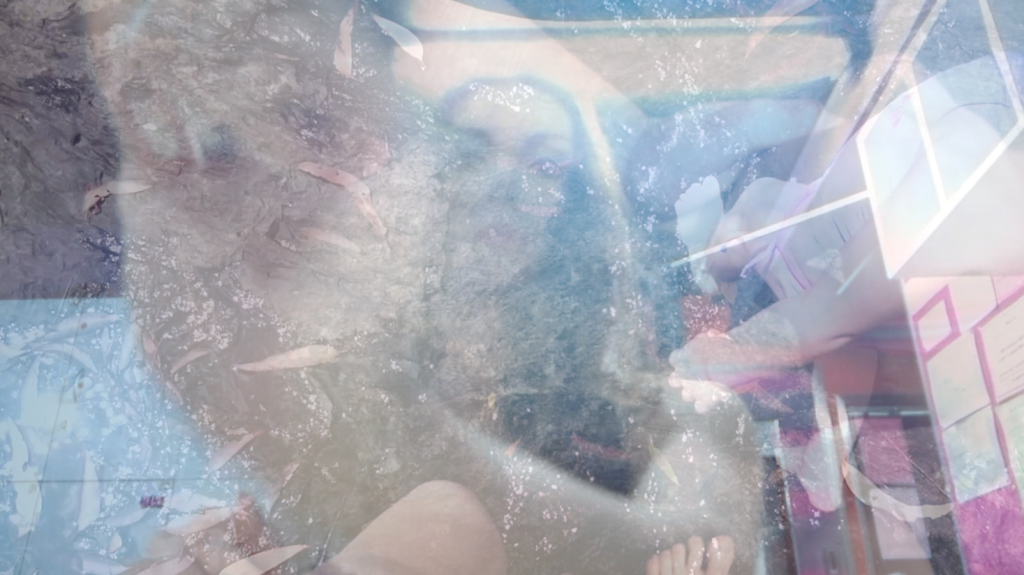 Beginning with a two week performance residency, the aim of this exhibition is to highlight  the parallels between matricentric and sex-positive feminist frameworks. The title is taken from Carolee Schneeman's 'Interior Scroll' monologue, acting as an homage but also a challenge: to imagine a world where it doesn't make sense, where 'object' and 'subject' lack clear division.
With an emphasis on the authority of lived experience, Vanderwoude continues to develop a highly personal visual language and multidisciplinary studio practice exploring themes such as autonomy, agency, bodily pleasure, relationality and intersubjectivity.

Opening Event: Thursday, 18 May 2017, 6pm -9pm
Venue: POP Gallery, 27 Logan Road, Woolloongabba
Gallery Hours: Wednesday to Sunday, 10am-4pm, Thursday, 12pm-8pm
Image: Francisca Vanderwoude "We Think of You as a Dancer" 2017, digital video still.