WHEN

: 20th May - 8th July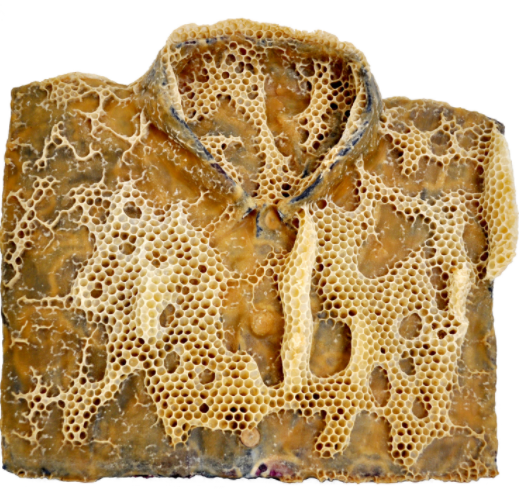 FRANZ EHMANN displays objects in precise ways to simultaneously create and resolve humanistic concerns whilst accentuating collaborations between the natural and the man made. He deconstructs the meaning of language, material and imagery to construct a series of questions – questions about the meaning of a word, the embodied meaning for a material or the investigation of an image. This process ignites an inquisition of the world at large.
The works in Here, Where Everything Lands have been created in collaboration with Ehmann's bees (apis mellifera) and extend his long-standing exploration into the uses and processes of beeswax. The diverse set of sculptural works questions the intersection of commodity, manufacture, consumption and art. The processes of food production and waste have been present in Ehmann's work for over 20 years, and are reiterated strongly in Here, Where Everything Lands.
EXHIBITION OPENING: 5-7pm Saturday May 20, 2017