WHEN

: 18th November -10th March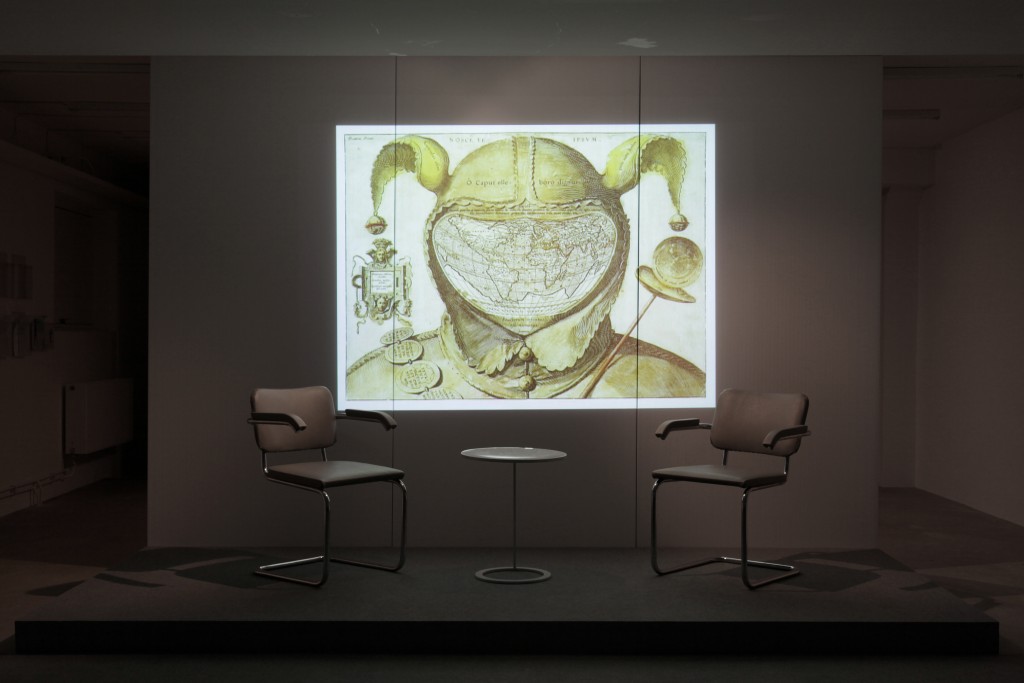 For the past ten years, Goldin+Senneby has used methods and tools inspired by the financial sector to illuminate and subvert our late-capitalist system. The IMA is pleased to present the second iteration of their mutating retrospective, Standard Length of a Miracle, which premiered at Tensta konsthall, Stockholm, last year. Responding to the challenge of mounting a retrospective in Australia and at the same time resisting the urge to pack up the physical traces of all past projects and ship them around the world, the artists will present bootlegs and replicas of major works.
For the Brisbane iteration, Goldin+Senneby have invited Camila Marambio and Amaara Raheem to act as interlocutors and to produce a new performative installation, Counter-Distillery, which will challenge and complement the through-lines in their practice. Headless will also be activated by long-time spokesperson for Goldin+Senneby, Angus Cameron, in conversation with Mary Graham. The exhibition will conclude with a magic demonstration, Acid Money, performed by magician Malin Nilsson.
Biography
Goldin+Senneby is a framework for collaboration set up by artists Simon Goldin and Jakob Senneby, exploring juridical, financial, and spatial constructs through notions of the performative and the virtual. Recent solo exhibitions include Standard Length of a Miracle, Tensta konsthall, Stockholm (2016); M&A, Artspace NZ, Auckland (2013); I dispense, divide, assign, keep, hold, NAK, Aachen (2012);  The Decapitation of Money, Kadist, Paris (2010); Headless. From the public record, Index, Stockholm (2009); Goldin+Senneby: Headless, The Power Plant, Toronto (2008). Group exhibitions include Manipulate the World, Moderna museet, Stockholm (2017); Greater Together, ACCA, Melbourne (2017); The Eighth Climate, 11th Gwangju Biennial (2016); Mom, am I barbarian?, 13th Istanbul Biennial (2013); Art Turning Left, Tate Liverpool (2013); The Deep of the Modern, Manifesta 9, Genk (2012).
Goldin+Senneby's exhibition at the IMA is supported by Iaspis – the Swedish Arts Grants Committee's International Programme for Visual and Applied Artists.
Image: Goldin+Senneby, "Headless. From the Public Record" with Angus Cameron (economic geographer), K.D. (fictional author), Kim Einarsson (curator/writer), Anna Heymowska (set designer), Marcus Lindeen (director), Eva Rexed (actor). Installation view: Index, Stockholm, 2009.